Rice cookers have been a staple appliance in kitchens worldwide for decades, providing an easy and efficient way to cook rice perfectly. The first electric rice cooker dates back to the 1950s. As technology has advanced, so too have rice cookers. Now they offer a wide range of features that cater to the needs of modern consumers.
These new rice cookers are simple appliances designed to provide precision cooking, convenience, and energy efficiency. So whether you are an expert chef or a busy parent, a high-tech rice cooker is valuable to any kitchen. This article will deeply dive into the latest technological innovations in rice cookers.
We aim to provide you with the knowledge you need to make informed decisions when choosing the right rice cooker for your needs. We will be exploring the specific features each rice cooker offers, allowing you to determine which one will best suit your requirements. So, without further ado, let's start!
Key Technological Innovations in Rice Cookers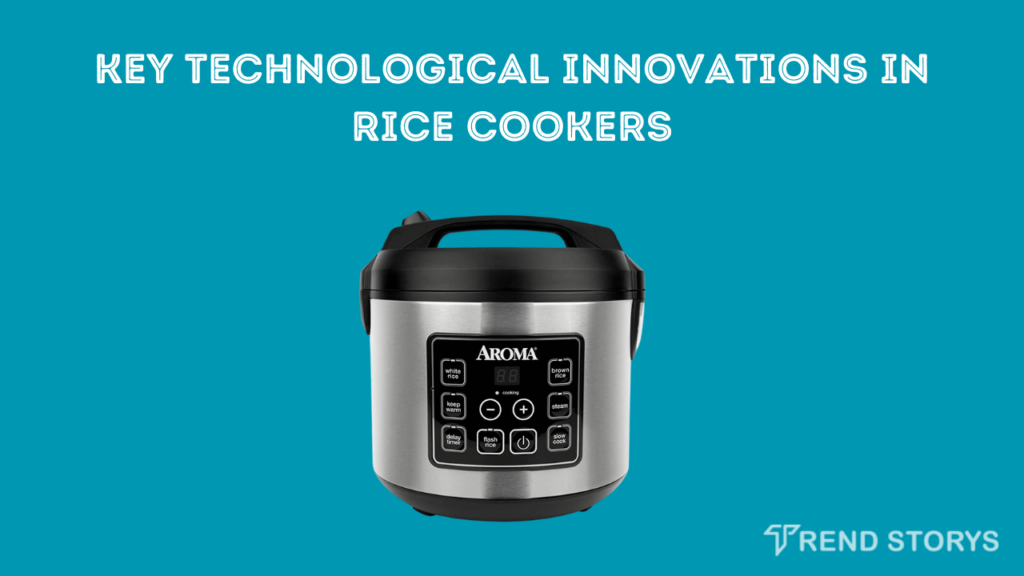 Rice cookers have come a long way from their humble beginnings. Thanks to technological advancements, modern rice cookers now offer a wide range of features that meet home cooks' needs. Here are some of the key technological innovations in rice cookers:
1. Fuzzy Logic Technology
Fuzzy logic is a form of artificial intelligence that allows rice cookers to make precise adjustments during the cooking process. This innovative technology considers temperature, cooking time, and the cooked rice type to ensure consistent results.
Benefits of fuzzy logic technology in rice cookers include:
Precise temperature control to ensure rice is cooked evenly without burning or undercooking.
Optimal cooking time while considering the specific type of rice and the desired texture.
Consistent results to provide the perfect rice with each use.
Popular brands incorporating fuzzy logic technology include Zojirushi, Panasonic, and Tiger.
2. Induction Heating
Induction heating is a technology that uses electromagnetic fields to generate heat directly within the cooking pot. This results in several benefits for rice cookers, such as:
Faster cooking times: It generates heat more efficiently than traditional heating methods.
Uniform heat distribution ensures the rice is cooked evenly throughout the pot.
Energy efficiency reduces energy waste, as the heat is only generated where needed.
Some top brands that use induction heating technology in their rice cookers include Zojirushi, Cuckoo, and Toshiba.
3. Multi-Functionality
Modern rice cookers are no longer limited to just cooking rice. They now offer a range of features that can replace several kitchen appliances, such as:
Slow cooker functionality allows you to prepare slow-cooked meals like soups, stews, and braises.
Steamer functionality enables you to steam vegetables, fish, and even dumplings.
Pressure cooker functionality allows you to cook foods quickly and efficiently under high pressure.
4. Programmable Features
Programmable features have also become a staple in advanced rice cookers, including:
Delayed start: This feature allows you to set the cooker to begin at a specific time.
Customizable cooking settings: Here, you can tailor the cooking process to your preferences.
Keep warm function: Maintaining the ideal serving temperature for hours after cooking.
Instant Pot, Aroma, and Breville are popular brands that offer rice cookers with multi-functionality and programmable features.
Smart Rice Cookers: A New Era of Kitchen Technology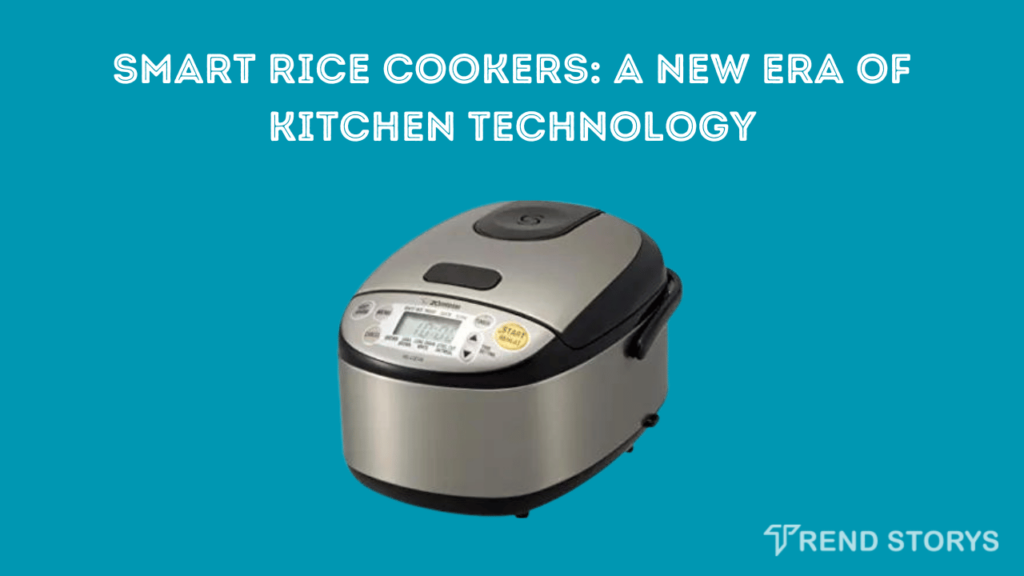 Smart rice cookers are the latest generation of rice cookers that incorporate IoT connectivity, integration with virtual assistants, and artificial intelligence for a seamless cooking experience.
If you want to explore the latest in kitchen technology? Check out Cookers Home for the latest rice cookers, detailed product reviews, and expert advice to help you choose the perfect rice cooker for your home. The experts there provide in-depth information and tutorials, ensuring a smooth and successful experience for all your Kitchen needs.
The latest technology used in smart rice cookers is as follows:
1. Connectivity and Integration
The Internet of Things (IoT) has reached the world of rice cookers, with many modern appliances offering connectivity and integration features. These smart rice cookers can be controlled via smartphone apps, allowing you to:
Remotely start, stop, or adjust the cooking process from anywhere.
Receive notifications and alerts when your rice is ready or requires attention.
Access recipe recommendations tailored to your specific appliance and preferences.
Integration with virtual assistants like Amazon Alexa, Google Assistant, or Apple Siri enables you to control your rice cooker with voice commands for added convenience. Xiaomi, Midea, and Hamilton Beach are among the brands that offer smart rice cookers.
2. Artificial Intelligence and Machine Learning
Artificial intelligence (AI) and machine learning (ML) are revolutionizing rice cookers by allowing them to adapt and learn from your cooking habits. It is achieved through adaptive cooking algorithms:
Create personalized cooking settings based on your preferences and previous cooking experiences.
Learn from past cooking sessions, adjusting temperature and cooking time for improved results.
Continuously improve cooking performance by refining the cooking process with each use.
Brands like Zojirushi, Cuckoo, and Toshiba have introduced rice cookers with AI and ML features, providing a more personalized cooking experience.
Latest Design Innovations in Rice Cookers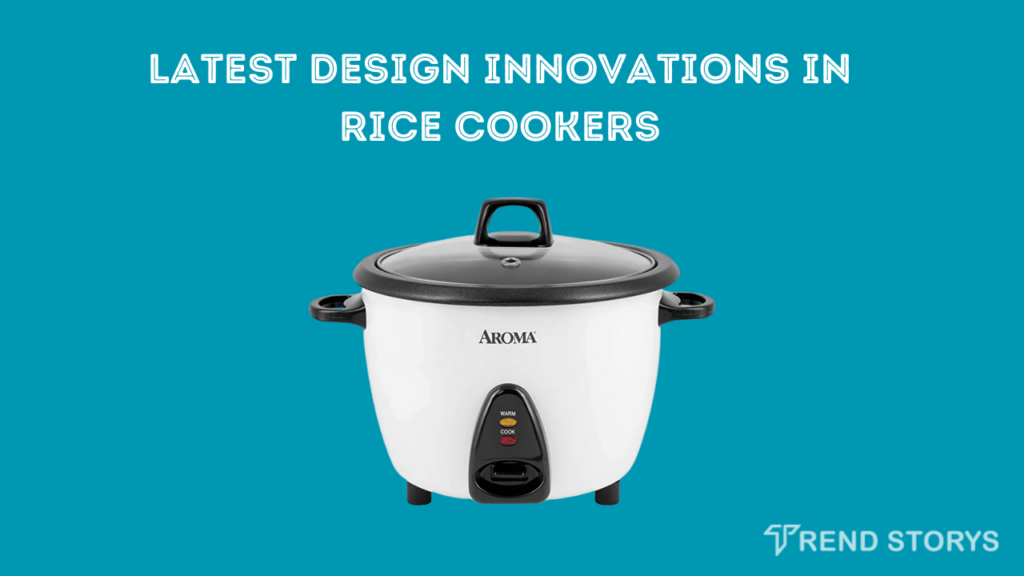 The latest design innovations in rice cookers focus on space-saving, compact designs, and eco-friendly materials for a sustainable and efficient kitchen. Let's find out the different innovative techniques and materials in rice cookers.
1. Compact Designs
As urban living spaces become more compact, there is a growing need for space-saving kitchen appliances. Rice cooker manufacturers have responded with innovative designs, including:
Stackable models that can be stored vertically, saving valuable countertop space.
Foldable rice cookers can collapse when not in use for easy storage.
Wall-mounted options that free up counter space without sacrificing functionality.
Brands like Black+Decker, Dash, and Joseph Joseph offer rice cookers with space-saving designs.
2. Eco-Friendly Materials
The increasing focus on sustainability and eco-friendliness has led to the development of rice cookers made with sustainable materials, such as:
Recycled plastics reduce the environmental impact of manufacturing.
Biodegradable materials break down more quickly after disposal.
Renewable resources, like bamboo, are more sustainable than traditional materials.
3. Energy Efficiency
Energy efficiency is another crucial aspect of eco-friendly design. Some rice cookers now offer the following:
Low energy consumption models: They use less energy during the cooking process.
Have Energy-saving features and settings, such as standby mode and automatic shut-off.
Brands like Presto, Panasonic, and Zojirushi lead in eco-friendly, energy-efficient rice cooker designs.
Conclusion
The latest technological innovations in rice cookers have revolutionized how we cook and enjoy rice. These modern appliances offer convenience and precision with features like fuzzy logic, induction heating, multi-functionality, smart connectivity, AI, and machine learning.
When choosing a rice cooker, it's essential to consider your individual needs, preferences, and budget. By understanding the various technologies and innovations available, you can make an informed decision and find the perfect appliance for your kitchen.
Happy cooking!