Choosing the right power tools can make all the difference when starting your DIY journey. As a beginner, it's essential to select tools that are easy to use, versatile, and safe. This article will guide you through the best power tools for DIY beginners, highlighting popular brands and models, along with essential features to consider. We'll also cover safety and maintenance tips to ensure a smooth and enjoyable DIY experience.
Essential Power Tools for DIY Beginners
Discover the top five power tools every DIY beginner should have in their arsenal, complete with popular brand recommendations, essential features, and tips for optimal usage.
1. Cordless Drill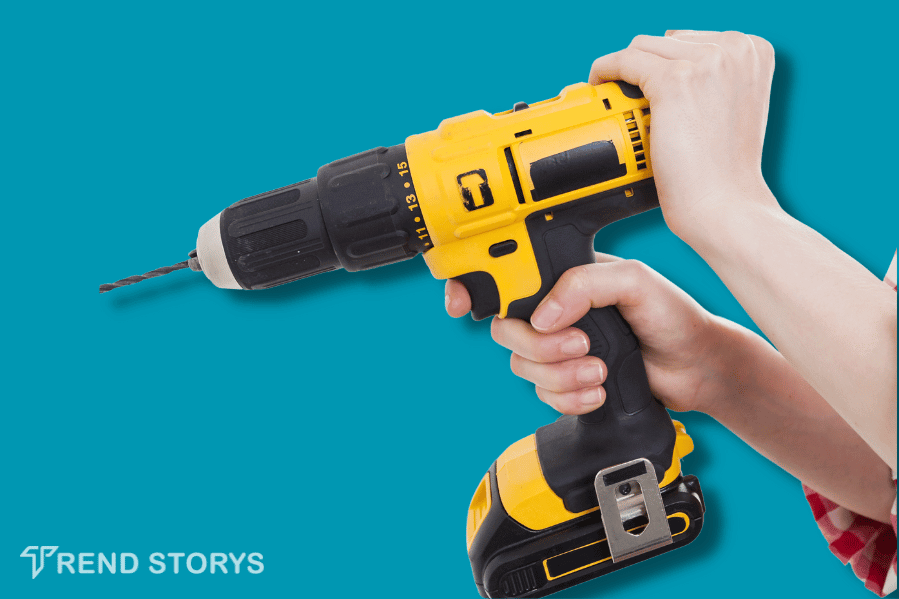 A cordless drill is a must-have power tool for any DIY beginner due to its versatility and ease of use. From hanging pictures to assembling furniture, a cordless drill can handle various tasks around the house.
Popular brands and models
DeWalt DCD771C2: Offers a compact design, an ergonomic handle, and a powerful motor.
Bosch GSR18V-190B22: Known for its durability, long battery life, and precise torque control.
BLACK+DECKER LDX120C: Lightweight and budget-friendly, with an 11-position clutch for precise control.
Features to consider
Battery life: Look for a drill with a long-lasting battery and fast charging capabilities.
Weight and balance: A well-balanced and lightweight drill will reduce fatigue during extended use.
Built-in LED light: An LED light helps illuminate dark workspaces for improved visibility and accuracy.
2. Jigsaw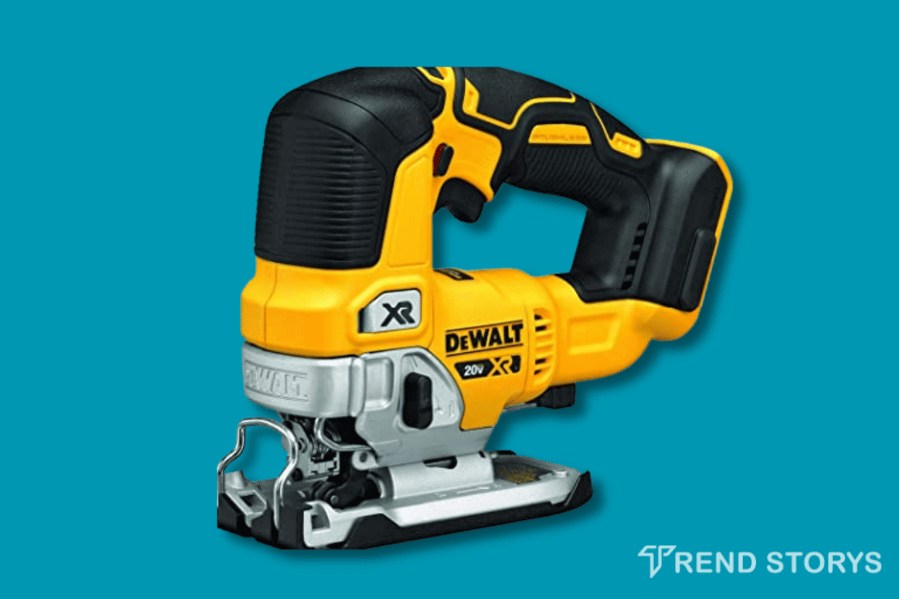 A jigsaw is the perfect power tool for cutting curves and intricate shapes in various materials such as wood, plastic, and metal. With the right blade, a jigsaw can also make straight cuts, making it a versatile addition to your toolkit.
Popular brands and models
Bosch JS470E: Boasts a powerful motor, tool-less blade change, and low vibration for smooth operation.
DeWalt DW331K: Offers a 4-position orbital action for cutting versatility and a keyless blade clamp for easy blade changes.
BLACK+DECKER BDEJS600C: Features a 5-amp motor, curve control technology, and an adjustable shoe for improved stability.
Features to consider
Orbital action settings: Multiple orbital settings allow for better control over the cutting speed and aggressiveness.
Tool-less blade changing: A keyless blade clamp makes changing blades quick and easy.
Variable speed control: Adjust the cutting speed to suit different materials and applications.
3. Circular Saw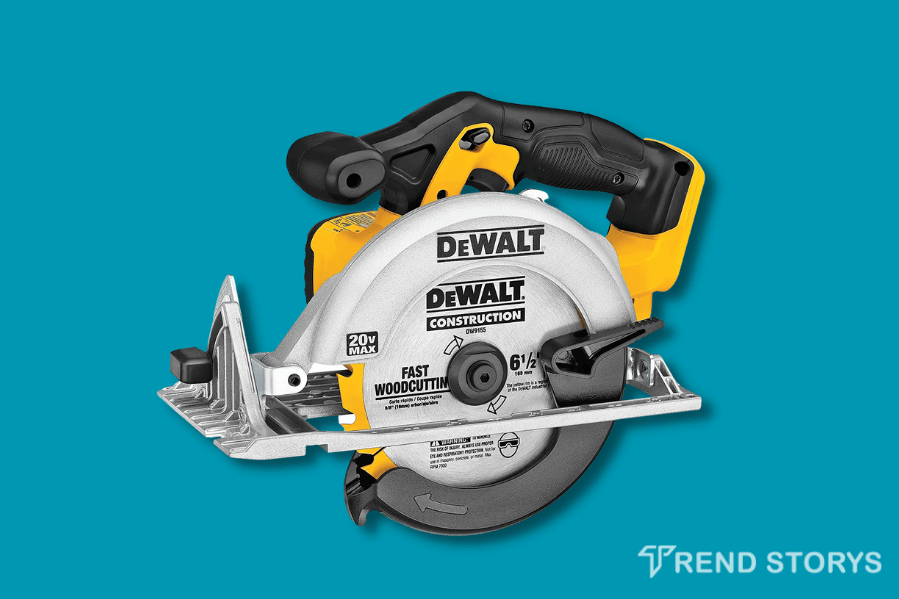 A circular saw is a must-have for woodworking projects, as it's designed for making fast and accurate straight cuts in materials like wood, plywood, and composite boards.
Popular brands and models
Makita 5007MGA: Features a 15-amp motor, magnesium components for reduced weight, and an electric brake for added safety.
DeWalt DWE575SB: Offers a lightweight design, integrated dust blower, and a tough cord for increased durability.
SKIL 5280-01: Comes with a 15-amp motor, laser guide for precise cuts, and a spindle lock for easy blade changes.
Features to consider
Blade size and depth adjustment: A larger blade allows for deeper cuts, while an adjustable cutting depth provides versatility.
Laser guide: A built-in laser guide helps ensure accurate cuts and improves overall efficiency.
Electric brake: An electric brake stops the blade quickly, enhancing safety during use.
4. Random Orbital Sander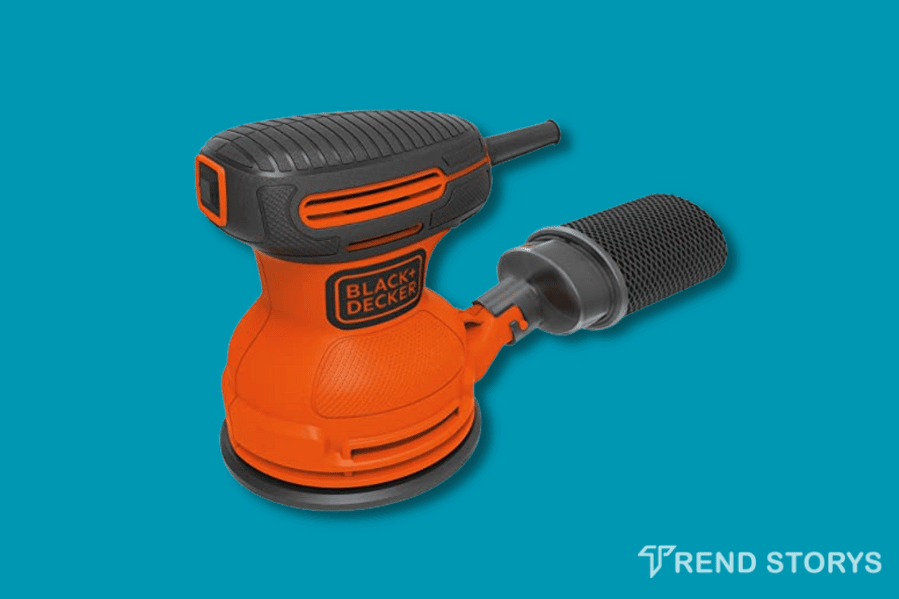 A random orbital sander is an essential tool for achieving smooth and consistent sanding results on various surfaces such as wood, plastic, and metal.
Popular brands and models
Bosch ROS20VSC: Offers variable speed control, a microfilter dust collection system, and a comfortable soft-grip top.
BLACK+DECKER BDERO100: Provides a compact design, a dust-sealed switch, and an easy-to-use hook-and-loop sanding pad system.
DeWalt DWE6423K: Features a 3-amp motor, a short height for improved manoeuvrability, and a one-handed locking dust bag.
Features to consider
Variable speed control: Allows you to adjust the sanding speed for different materials and applications.
Dust collection system: A built-in dust collection system helps maintain a clean workspace and prolongs tool life.
Ergonomic grip: A comfortable grip reduces fatigue during extended sanding sessions.
5. Oscillating Multi-Tool
An oscillating multi-tool is a versatile tool that can perform various tasks like cutting, sanding, and scraping by using interchangeable accessories.
Popular brands and models
Fein FMM350QSL: Offers a powerful motor, minimal vibration, and a Starlock accessory mounting system for secure attachment.
DeWalt DCS355D1: Features a brushless motor, a quick-change accessory system, and a bright LED light for better visibility.
Bosch GOP40-30C: Comes with a powerful motor, a snap-in tool-less accessory attachment, and a variable-speed dial.
Features to consider
Quick-change accessory system: Allows for easy accessory changes without the need for additional tools.
Variable speed control: Enables you to adjust the tool's speed to suit the specific task at hand.
Vibration reduction: A low-vibration design ensures comfortable and precise operation.
Safety and Maintenance Tips for Power Tools
Learn about the importance of personal protective equipment, general safety precautions, and power tool maintenance to ensure a safe and efficient DIY experience while prolonging the life of your tools.
Personal Protective Equipment (PPE)
When using power tools, always wear appropriate PPE to minimize the risk of injury:
Safety glasses: Protect your eyes from flying debris and dust.
Ear protection: Reduce noise exposure and prevent hearing damage.
Gloves: Safeguard your hands from cuts, abrasions, and impacts.
Dust mask: Prevent the inhalation of harmful dust and particles.
General Safety Precautions
To ensure a safe working environment, follow these general safety precautions:
Unplug tools when not in use: Prevent accidental activation and electric shock by disconnecting power tools when they're not in use.
Keep work area clean and well-lit: A clutter-free and well-lit workspace minimizes the risk of accidents and injuries.
Avoid loose clothing and jewelry: Loose items can get caught in moving parts, causing severe injuries.
Maintain proper footing and balance: Ensure you're standing on a stable surface and maintain proper footing to prevent slips and falls.
Power Tool Maintenance
Regular maintenance is crucial for prolonging the life of your power tools and ensuring their safe operation:
Regular inspection and cleaning: Inspect your tools for damage or wear, and clean them after each use to remove dust, debris, and any build-up.
Proper storage: Store your tools in a dry, cool location, away from moisture and excessive heat.
Lubrication: Keep moving parts lubricated to reduce friction and prevent premature wear.
Replacing worn parts: Replace damaged or worn parts promptly to maintain tool performance and safety.
Conclusion
Equipping yourself with essential power tools such as a cordless drill, jigsaw, circular saw, random orbital sander, and oscillating multi-tool will enable you to tackle a wide range of DIY projects with confidence. Don't forget the importance of safety and maintenance to ensure a smooth and enjoyable experience. With the right tools and knowledge, you're well on your way to becoming a skilled DIY enthusiast.
For a more comprehensive guide on selecting the best power tools and detailed reviews, you can explore DIY tools home. The experts in there provide in-depth information and tutorials ensuring a smooth and successful experience for all your projects.