Google, an American multinational technology company has officially introduced Google meet for every user who owns a Google account. After the huge success of the Zoom application that became much popular during the lockdown days of coronavirus, Google finally rolled out its new product Google meet which is a great alternative to Zoom application with considerable features.
A few weeks ago, Google stated that they'll create a premium application like Zoom with some unique features free for everyone but now Google has integrated the Meet feature directly into Gmail.
Google has set it free for every user who has a Gmail account. "To make meetings even more accessible and helpful, in the coming days you'll also be able to use Meet directly in Gmail," Google said in its official blog. If you want to start meeting just like you used to start on zoom, you can do the same on Gmail in a more convenient way as they fulfilled their promise to integrate Meet in Gmail.
It's just an easier way to start video conferencing directly from Gmail. However, you can start the meeting at meet.google.com if you have a Google account.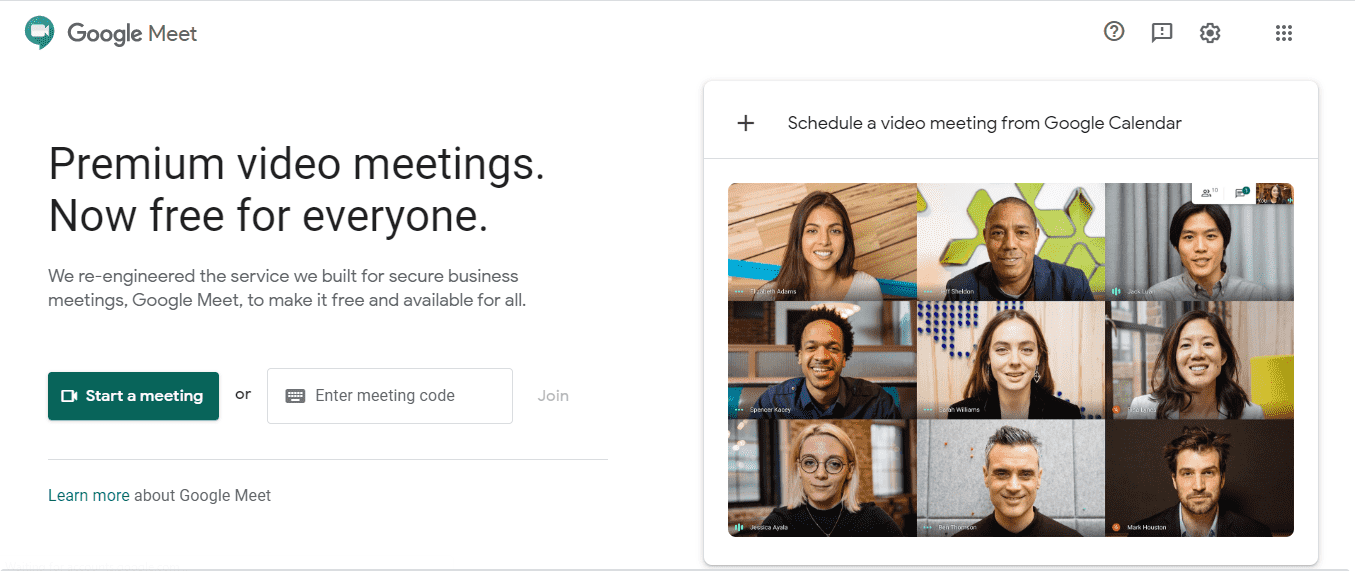 [bs-quote quote="We've re-engineered Google Meet, originally built for secure business meetings, to make it free and available to all. Since making Meet's advanced features free for all G Suite and G Suite for Education users in March, we've seen daily usage grow by 30x, with Meet hosting 3 billion minutes of video meetings daily. Last month, we were adding roughly 3 million new users every day. That's why we're expanding the offering to more people around the world." style="style-8″ align="center" author_name="Javier Soltero" author_job="Vice President & GM" author_avatar="https://trendstorys.com/wp-content/uploads/2020/05/68zNP8xu_400x400-e1589570614128.jpg"][/bs-quote]
Google Meet Features
Comparable to the Zoom app, Google Meet has some advanced features like real-time captions, scheduling and sharing screen, Unique layouts to choose as per the requirements, and an expanded titled view that provides a better view of people.
Moreover, Google implemented live captioning for the people having hearing loss with their Artificial Intelligence system.
How to Start Google Meeting in Gmail?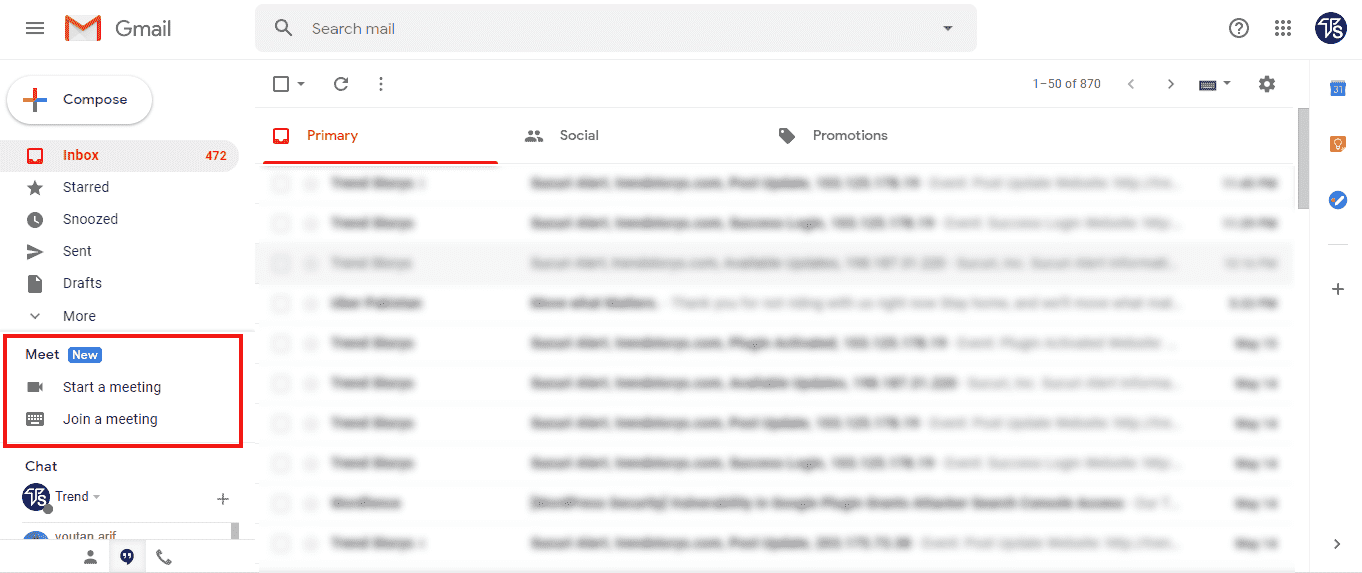 Google has made it quite easier to start a meeting by integrating Meet in Gmail. Now users can simply log in to their Gmail account and can start the meeting directly from their Gmail located at the right sidebar below the inbox section. You can either start or join the meeting from Gmail with the same features they provide on their application.
To start a meeting using Google Meet application, you can download it from the Google play store or Apple app.
Follow Trendstorys on Facebook, Twitter, and Instagram.