Adshrink.it Review
Highest Payout Rates

Performance Tracking System

Powerful Shortening Tools
Summary
Adshrink.it, a profitable URL shortener that allows you to short links with little or no efforts, and in return, you get paid. Join now to get a $5 bonus immediately into your account.
Pros
Fewer ads with High payout
Real-time analytics
No payments gateway fees
Timely & secured payments
Ticket system
20% Referral Bonus
Cons
Slow interface due to heavy system
less payment options
Have you been searching for Adshrink.it review?
Not generating revenue you're expecting with your current URL shortener?
Want a better URL shortener that is worth using?
If yes, then you've come to the right place as we are going to do an in-depth Adshrink.it review justifying why it is the best URL shortener.
Adshrink.it is a kind of URL shortener that maintains the quality it provides to its users. I personally used this link shortener and found it worthy. Therefore, I thought why not write a review on Adshrink.it to share my experiences and to help you make the right decision.
So, let's dig into what actually is Adshrink.it and how it works.
What is Adshrink.it?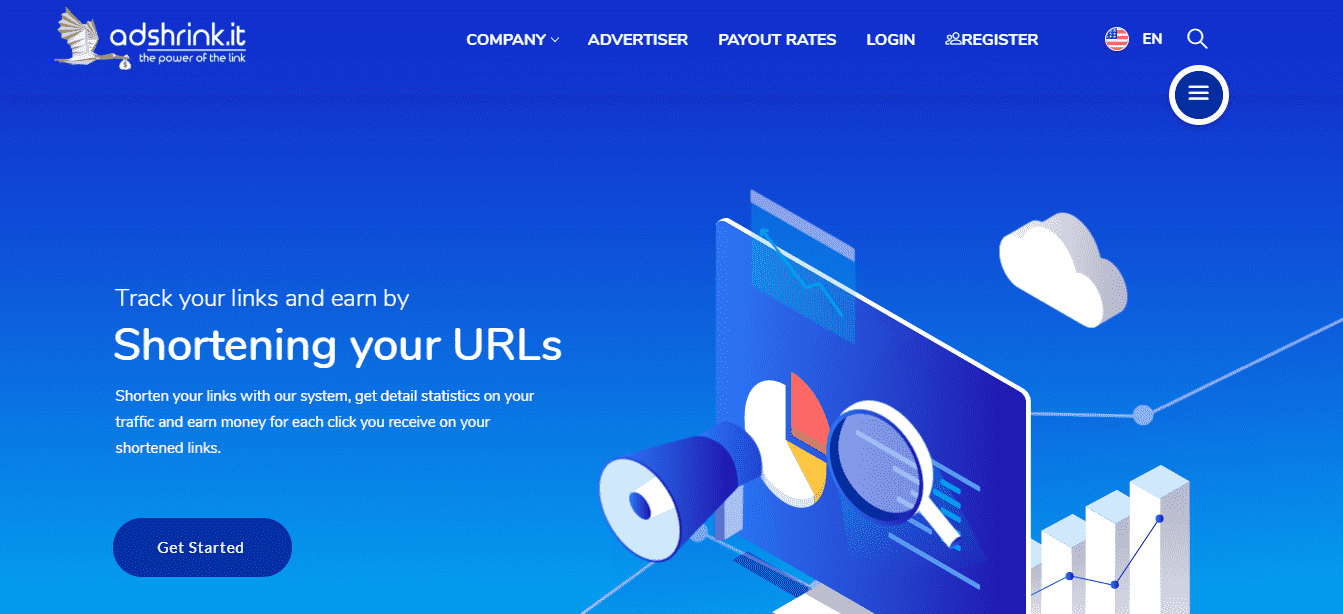 Adshrink.it, a profitable URL shortener that allows you to short links with little or no efforts, and in return, you get paid. The headquarters are based in Copenaghen, Denmark. It is quite old, yet a powerful link shortener that helps you generate massive revenue simply by shortening the links.
Adshrink.it has been the most trusted URL shortener that pays its users on time without any hassle. Adshrink.it is a great alternative to Linkvertise.net that focuses on helping the users with the best analytical tools for their links with high CPM (Cost Per Mile) rates.
So now you've been familiar with this network, let's move on how Adshrink.it works.
How Adshrink.it Works?

Adshrink.it works usually the same as other URL shorteners used to but with its superior quality, it stands out from all other URL shorteners.
Talking about its working, it is quite simple as you simply need to shorten the long URLs and share them with your audience. Whenever visitors click on a link shorted by Adshrink.it, they will view a full 5-second advertisement page before being able to click the skip ad button that usually appears at the top right corner of the page and continue to their intended destination.
You must keep this thing in mind that you can only place your shorted link on Website/Blog, YouTube, Email, Messages, and social media platforms like Facebook, Twitter, and Instagram, etc.
Why Choosing Adshrink.it is Worth it?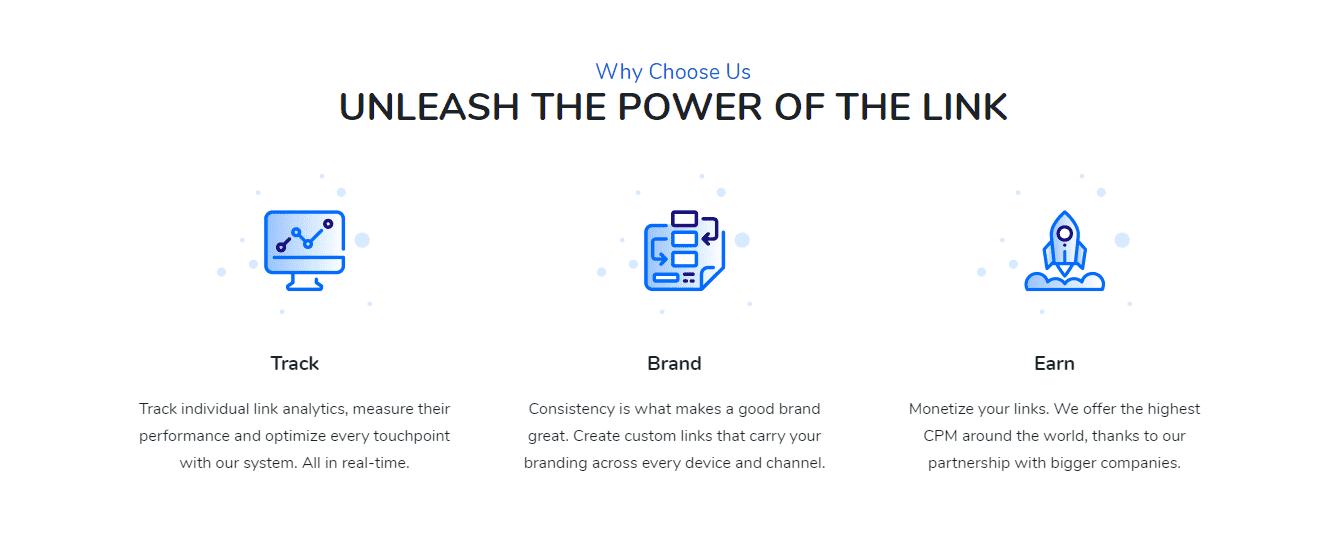 As we have discussed earlier that it works the same as other link shorteners but what makes it stand out among others? Well, it is because of the trust they have put into and the quality they provide to its users. Adshrink.it never fails to amaze its users as they reward each new user with a $5 bonus to get started with it.
The beauty of this network is that they reward its publishers with 80% of the advertising revenue. This is why people find Adshrink.it to be the most profitable link shortener.
Moreover, they offer you a bunch of features to help you earn even more by taking advantage of those features which are as follows:
Adshrink.it Features

The following are some of the highly known features Adshrink provides to its users.
Highest Payout Rates
Looking for the highest payout rates? Well, Using Adshrink.it, you can earn up to $7.5 per 1000 views as it works on the CPM (Cost Per Mile) model which is quite a decent amount to start being a beginner.
Performance Tracking System
Adshrink.it offers you a complete performance reporting dashboard with which you can simply monitor your performance and earnings. You can track individual link analytics, measure their performance, and optimize everything in real-time.
Powering Tools
This is the unique feature of Adshrink.it that provides you several tools to help you shorten your links in an easier way. If you want to shorten multiple links at the same time, you can do it with the Easy Link or Multishrink tool in just a single click. Another good thing to consider about Adshrink is that a chrome/safari extension is available for users so that they don't need to login to their account every time when shortening links.
Timely Payments
Users love to work with those networks that pay them on time. With Adshrink.it, your payments are processed automatically every month when you'll reach $10. A good thing about this platform is that if your country doesn't support PayPal, you can withdraw your money using Bitcoin.
Referral Program
Apart from the other URL shorteners that offer referral system to earn more but are not as effective. However, Adshrink.it pays you 20% income of the person you've referred to. The referral will still be able to get 100% of their income which is a great thing to consider. It not just ends, Adshrink.it rewards $5 to the users who subscribe to their network using a referral link.
Ticket System
If you encounter any issues in your account, you can create a ticket to get an immediate response from their team. The team works 24/7 to satisfy your queries.
Adshrink.it Payment methods
Adshrink.it provides only two payment methods through which you can easily withdraw your money which is as simple as you can ever imagine. Some of the major payment methods that are connected with Adshrink.it are as follows:
They prefer paying through PayPal but if your country doesn't support PayPal, you can withdraw the money through Bitcoin.
Note: You must have at least $10 to withdraw your money from the above payment methods.
Do I recommend Adshrink.it?
Yes, I'll definitely recommend Adshrink.it to everyone who has been looking for the best URL shortener to earn money online.
Apart from other URL shorteners, Adshrink.it would be the best choice you'll ever make. If you're still having doubts about choosing this network, you can check Adshrink.it review from many other users based on their experiences.
So, what are you waiting for? Get connected with Adshrink.it and start your journey today.
At Trendstorys.com, we aim to provide honest reviews to our users to help them choose the right network.
Any query related to the Adshrink.it review or if you're already experienced with this link shortener, let me know your thoughts by rating it or using the comment section.