It's definitely worth noticing that Foremedia is a network aiming to dominate internet marketing and recruiting. Both advertisers and publishers benefit from it and make massive revenues.
User Ratings (

1

Votes)

9.7
Tired of wasting your time and effort on advertising networks that do not deliver the results you want?
Unsure of how to increase sales for your company?
Need a reliable advertising network you can trust?
Fortunately, you come to the right place, because today we are reviewing Foremedia to help you make the most of it.
Digital marketing is growing rapidly in the world. In order to move forward toward success, almost every successful organization or business uses technology. A good advertisement is critical to the success of any marketing organization.
When it comes to native platforms that help advertisers and publishers achieve their goals, Foremedia is the most effective native advertising platform among the growing fields.
We will discuss Why Foremedia is considered the leading advertising platform, along with its pros and cons, so that you can decide if it is right for you.
Continue reading the entire Foremedia review, if you are coming here with the hope to see a review.
Foremedia.net Review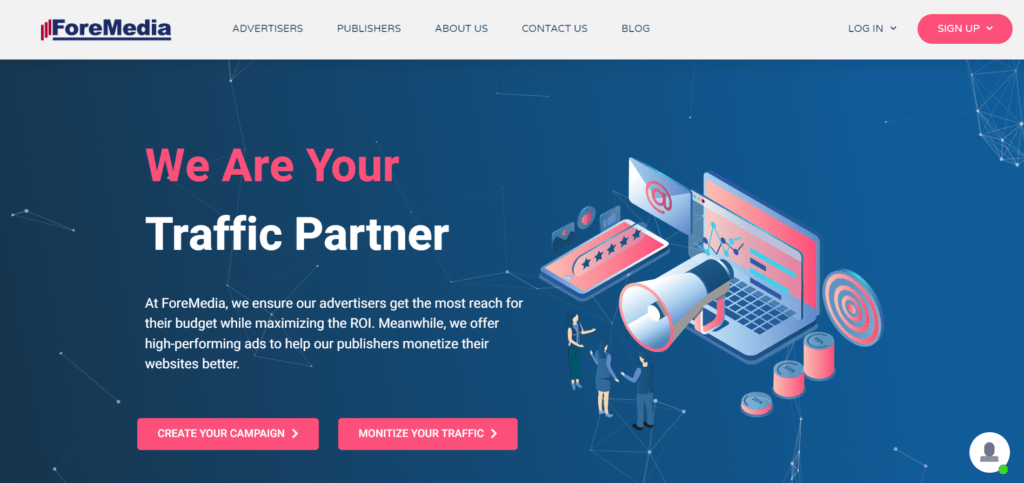 Foremedia, a well-known advertisement network and a division of ForeShop Group, is based in Tel Aviv, Israel, that manages over 900+ niche content sites across all industries. ForeMedia provides advertising solutions to companies around the world.
This company developed a state-of-the-art system to generate perpetual revenue for businesses. Content niche websites powered by Foremedia bring in revenue through advertising, affiliate products, as well as traffic.
With Foremedia, users will find a variety of ad formats such as display ads, native ads, infinite scrolling, interstitial ads, push notifications, based on CPM and CPC models. These are more engaging and generate more revenue.
Below is a short overview of what you might need to know about Foremedia.
Foremedia Details
Why Using Foremedia Worth It?
This is a valid question of why Foremedia can be worth it.
Well, in today's world, each person wants to succeed in running their businesses where everything is going digitally day by day.
Foremedia is the platform where you can get what you're looking for. There are several reasons to go for this advertising network. The highly engaging ads Foremedia provides to its users is one of them, which takes it to the next level.
In addition to its advertisers, Foremedia also caters to its publishers. Publishers have a hard time finding a trustworthy advertising network to monetize their websites and often end up being dissatisfied with the results. To help generate revenue streams from their blog/website, Foremedia is the only ad network that offers the highest CPM rates.
As mentioned earlier, Foremedia is basically an all-rounder that has all the necessary advertising formats which others lack to provide. This is one of the reasons why it stands out from other advertising networks such as Google AdSense, Clickadu, Evadav, Push House, etc.
Is Foremedia a great alternative to Google AdSense?
Getting sites approved by AdSense is challenging for new bloggers. In most cases, Google does not approve the sites. There are still many platforms that offer the same services as AdSense, without the same restrictions as AdSense.
The platform provided by Foremedia fulfills all your needs and rewards you even more than you could have expected.
The following are some reasons why it's a good alternative to Google AdSense:
Foremedia, an advertising network with rapid growth, offers easier approval than AdSense, which has strict restrictions. The only thing you need to do is register with Foremedia, place an ad code on your website, and you'll start making money.
It provides competitive CPM rates on both desktop and mobile devices.
It might be a great choice for you to consider Foremedia, if you are having difficulty with AdSense.
It's always nice to get paid quickly with a smaller minimum payout. However, Foremedia offers you a minimum payout of $100 which is the same as Google AdSense. This is the only thing we didn't like about it. However, they are way quicker than AdSense.
Like AdSense, Foremedia.net offers two payment methods; PayPal and Wire transfer.
It offers a 24/7 live chat to assist with your inquiries. In AdSense, you cannot contact support very easily or quickly.
How to Get Started with Foremedia
It doesn't matter whether you're an advertiser or publisher, Foremedia has a comprehensive solution for both.
First, let's focus on publishers.
Foremedia for Publishers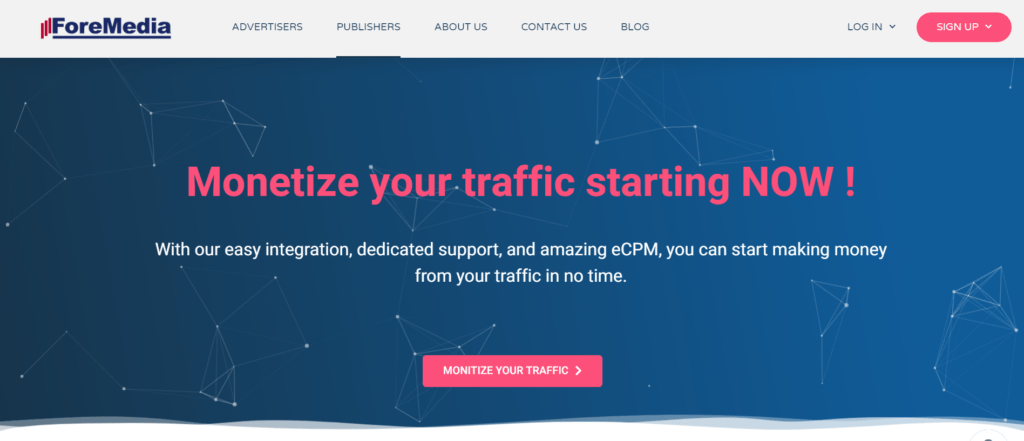 Done with all those ad networks that don't seem to be worth it? Have trouble getting the results you'd hoped for? Interested in generating revenue streams through a reliable ad network?
Foremedia is what you're searching for. If you're a publisher at Foremedia, you can boost your revenue and receive immediate payouts for the earned revenue.
In order to become a publisher for Foremedia, you need to create an account by providing your name, email address, and password. Afterward, all you need to do is place the ad code on your website to display ads site-wide.

You can register here- https://platform.foremedia.net/register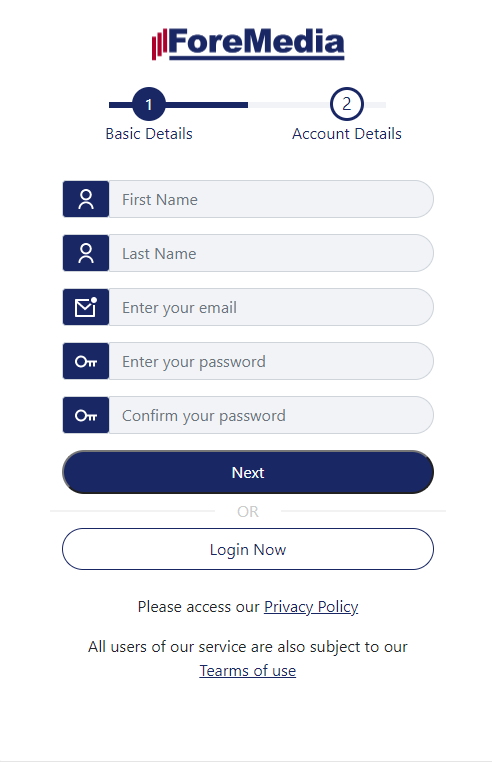 Publishers can easily use it and increase revenue with the network's reliability. In other words, it is a great way to monetize organic traffic. With its advertising system, Foremedia provides a monetization model that is suitable for many blogging websites.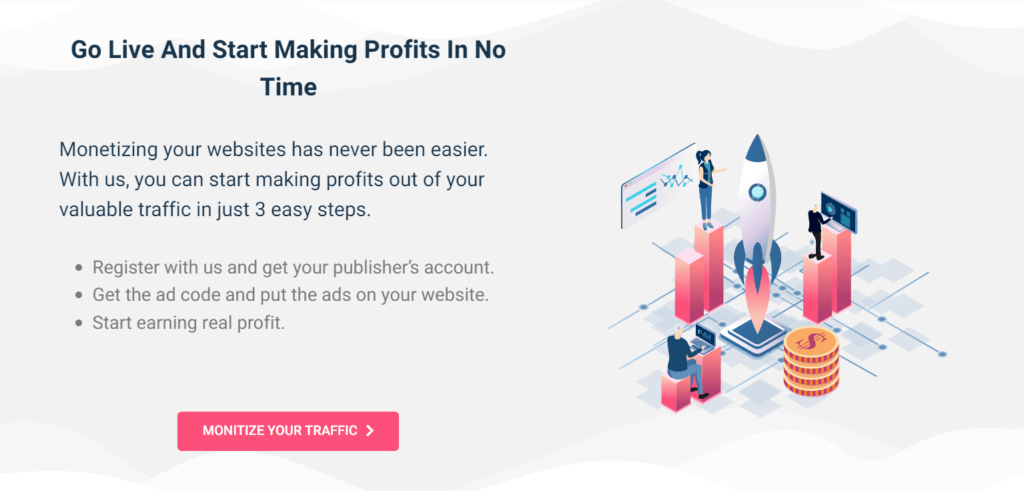 Advantages for Publishers
Worldwide traffic accepted
Higher CPMs than others
Integrated with multiple formats
Instant payouts
Convenient payment options
Professional support
Foremedia for Advertisers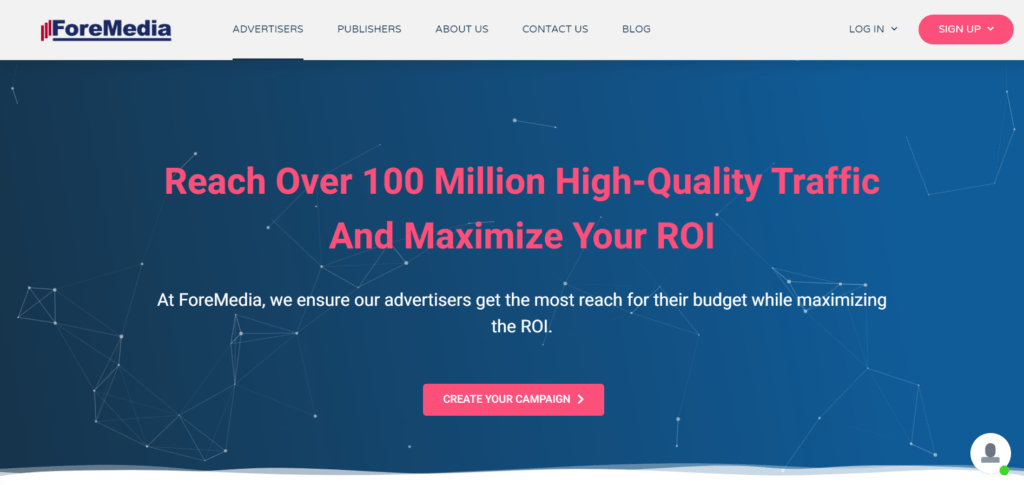 If your business, if it doesn't get any leads, despite the fact that you are paying a lot on multiple advertising networks and channels, then you're getting it wrong. Foremedia is the one that will make it happen to you.
Those looking to advertise should definitely consider being an advertiser with Foremedia.
It allows advertisers to advertise on top publishers' sites, which receive millions of visitors each day.
Foremedia requires registration in order to advertise. Creating an account will allow you to create an advertising campaign for your business. However, you may need to pay an amount to have your campaigns live on top of publishers' websites.
Through the highly engaging ads Foremedia provides, you will experience a significant change in conversions once your campaigns go live. You can check the performance of your campaigns by using a performance monitoring system.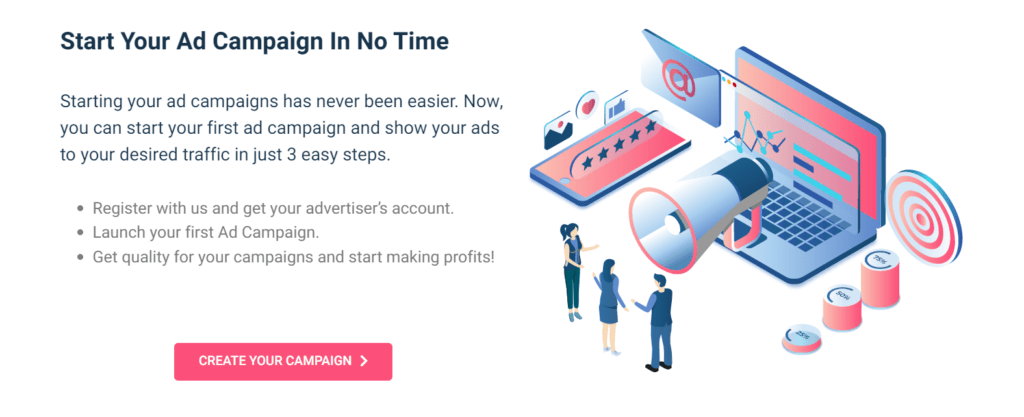 Setting up an ad campaign is easier than ever. It takes just three easy steps to create your first advertising campaign and show it to the traffic you want to reach.
Register for an account here: https://ads.foremedia.net/signup
Deposit Money
Launch Ad Campaign and start making profits
Advantages for Advertisers
High-quality traffic from top publishers that ensures ROI
Offers popular pricing options such as CPM, CPC.
High click-through rate (CTR).
Fraud Prevention
Various ad formats
Easy-to-use self-serve platform
24/7 support
Foremedia.net Ads Formats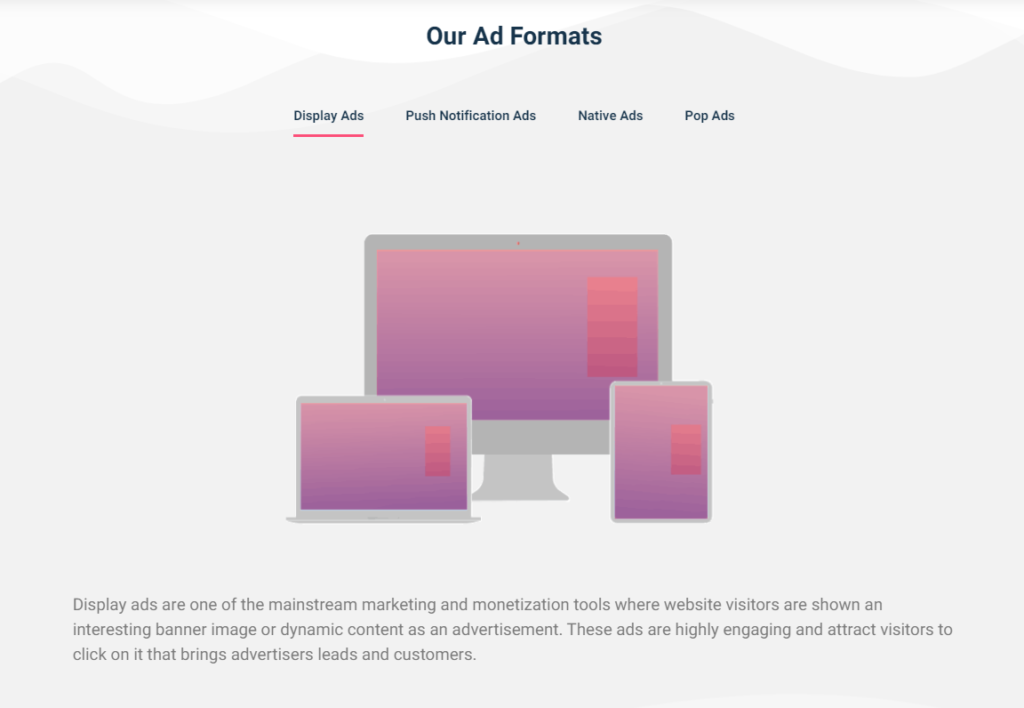 The types of advertising formats offered by Foremedia to its publishers and advertisers include display ads, pop ads, push notifications, and native ads. Let's take a closer look at each.
Display ads
Users are usually attracted to display ads by their appearance on a website or social media platform. These ads are typically text-based, or image ads that urge the user to click on them. By placing banners of all sizes, you can earn more profits and increase your customer base.
Pop-under Ads
In comparison to other advertising formats, pop-under ads were found to be the most engaging ads. A new tab is opened underneath the current page the user is viewing. Pop-under ads provide users with higher CPM rates than traditional display ads, allowing them to earn more money.
Pop-under is one of the best formats for generating revenue. It generates the most revenue and has the best balance of user experience and income that does not interfere with the content. It is also Google compliant.
Push Notification Ads
Among advertising ad formats, Push Notifications are the best-performing format for monetization and advertising even if your audience isn't online. Since push ads are notified ads that users receive once they have subscribed, they are known as the best engaging ads.
Ads are not forced on users. This system is permission-based, and users have to subscribe to receive news and special offers. Mobile and desktop ads are available.
Native Ads
As a result of the increased engagement, native ads have been the most successful format for the past few years. These elements are placed at the top of a webpage and can be customized. You will always display native ads in the viewable area of your audience, ensuring optimal viewability. Ads are designed for maximum audience engagement and return on investment, as this is one of the best performing ads.
Foremedia Payment Details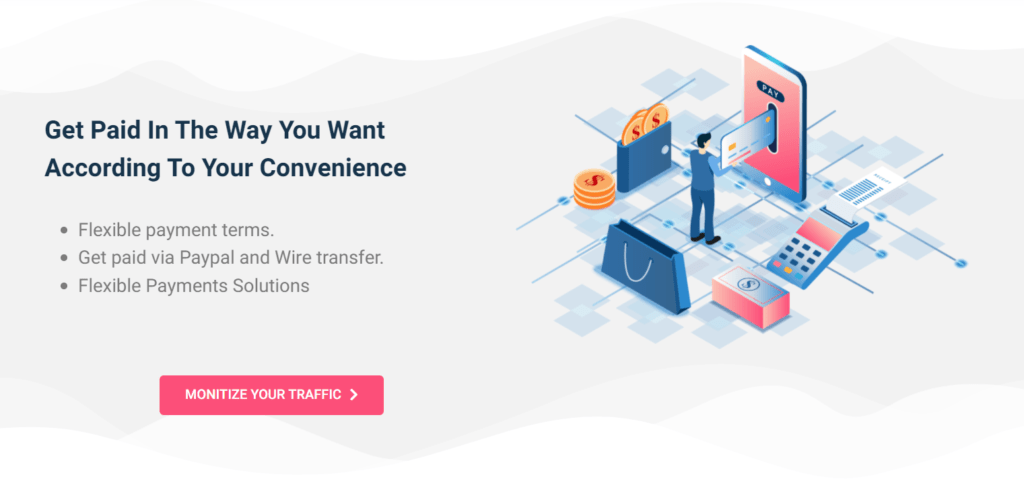 To deposit funds into your Foremedia account for advertisement campaigns, or if you want to withdraw money as a publisher, Foremedia provides different payment methods.
For publishers, the minimum withdrawal amount is $100 that can be paid via PayPal, and wire transfer.
Foremedia Payment Proofs
Here are the proofs of payment from Foremedia.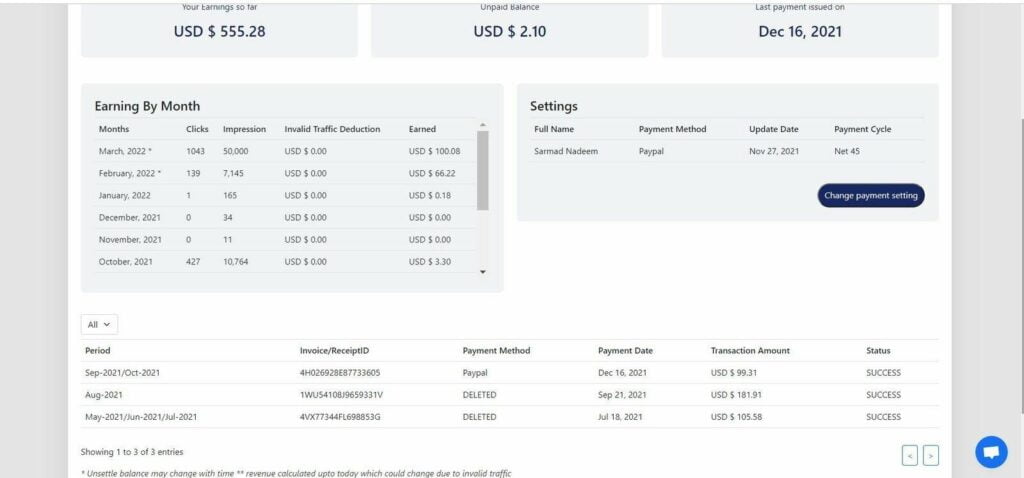 Conclusions
Considering all the information presented, it is concluded that Foremedia.net is definitely a worth choosing advertising network for anyone looking to get value for their money.
It distinguishes itself from other platforms by providing advertisers and publishers with highly engaging ads.
As an advertiser or as a blog publisher, you will find Foremedia to be the best option for you.
So what are you waiting for? Join Foremedia now!
Do you still have any doubts about choosing Foremedia? Go check out Foremedia reviews from other people who have already experienced this platform.
At Trendstorys.com, we aim to provide honest reviews to our users to help them choose the platform.