Summary
SlideHunter is a free site for downloading PowerPoint templates founded in 2011, where you'll get thousands of PowerPoint templates resources to help you create custom presentations for your projects.
100% Free Templates

All Categories Available

Premium Templates
Pros
Loyalty Free PowerPoint Templates
Free Premium Templates
Tons of Templates
Compatible with all versions of PowerPoint.
Cons
The ads on the site might be irritating for some users.
Need free PowerPoint templates for making presentations?
Not being able to find suitable premium PowerPoint templates on the internet?
If so, then you've surely landed in the right place as today we're going to do a review on SlideHunter.com, a website where you can download free pre-designed PowerPoint templates of various categories of your choice, but especially focusing on business presentations and slide decks.
In this SlideHunter review, we'll look at all of its templates of all kinds such as 3D, Charts, Shapes, Diagrams, and Slides to see if they are worth choosing or not 😊
There are numerous sites that offer both free and paid PowerPoint layouts for making presentations. There is no uncertainty that the paid ones may have some extraordinary advantage over free ones.
There are various sites out there on the web that permit you to download PowerPoint templates layouts for free but today, I have found the best website that offers you premium PowerPoint templates for free that is all you need if you're struggling to get the right template for your work.
So, today we'll do a detailed SlideHunter review by discussing its pros and cons. Therefore, stay with us to see the entire Slide Hunter review.
SlideHunter Review 2020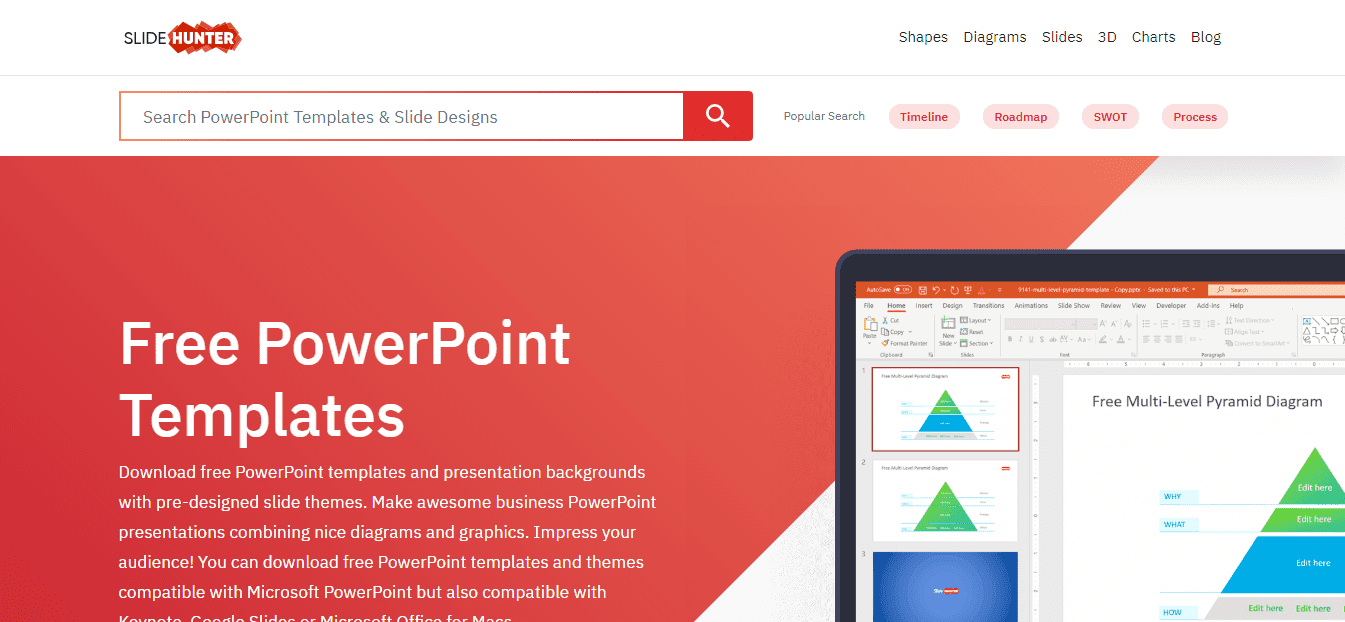 SlideHunter is a free site for downloading PowerPoint templates founded in 2011, where you'll get thousands of PowerPoint templates resources to help you create custom presentations for your projects.
Download the free PowerPoint templates with high-quality backgrounds with pre-designed slide layouts for your presentations. Make amazing PowerPoint presentations using free graphics or merge good diagrams and illustrations for presentations with company logos and other icons to impress your audience.
You can also download free slide templates with the latest graphics and designs with an easy to use interface that will make your presentation easy and simple. You can also avail of a free demo version of Microsoft PowerPoint or use Microsoft 365 to open PowerPoint on your computer. The main purpose of the demo version is to let users familiarize themselves with the tools of Microsoft Office programs before buying a license or paying for a membership. There are many advantages of demo versions.
The main reason why these demos are so useful is that they enable you to create your presentation in only one click. You don't need to waste time creating a presentation. These templates can be immediately downloaded and used for your presentation. You can save your layout on a USB drive, memory stick, or a memory card.
SlideHunter Details
Company Name: SlideHunter
Founded in: 2011
Pricing: Free PowerPoint Templates
Categories: Free Business Presentations, Shapes, Diagrams, Slides.
Website: https://SlideHunter.com/
Why is choosing SlideHunter Worth it?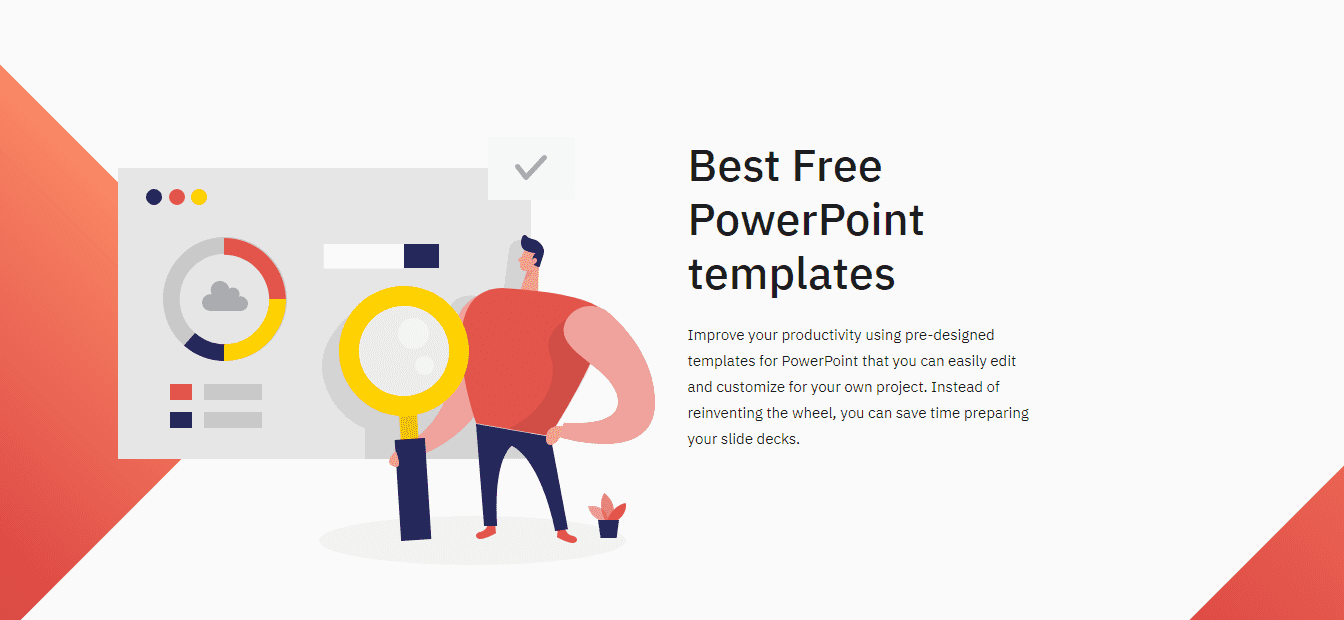 SlideHunter is probably the best website for downloading presentation templates for free which is the most noticeable feature of this resource.
A great website for downloading free templates for PowerPoint that you can modify to suit your needs. If you are not satisfied with the content of the template or if there are glitches or mistakes in the presentation, you can easily replace the content by yourself. You will no longer have to spend money on hiring professional designers to fix the errors.
Finally, once you have created a custom template for your project, you can share your presentation with colleagues, friends, and other business associates.
SlideHunter has the latest stuff that others lack in providing. If somehow other websites have the premium stuff, you'll probably have to pay for them but at SlideHunter, you'll get all those for free.
Having a wide variety of templates such as Shapes, Diagrams, Slides, 3D, Charts, etc. fulfills all the needs of business presenters which is really a great thing to consider.
SlideHunter Templates Categories
SlideHunter has almost every type of template that an individual may require with various categories which are as follows:
Free PowerPoint Diagram Templates
Using diagram PowerPoint templates is a great way to create presentations and diagrams. It can save you a lot of time and effort in drawing up the different elements of the presentation. If you are a teacher or other type of instructor who would like to show off your students' work, this can be a great tool for them to see how their slides were created.
A diagram or slide shows the information that you want to relay through the slides. You can also use diagrams in order to display data about your organization, and then you can show how these data are related to each other. You can also create slideshow charts and graphs. By using the diagrams that you have, you can make it more visually appealing as well. When the audience sees the diagrams, they will see the information you are trying to convey.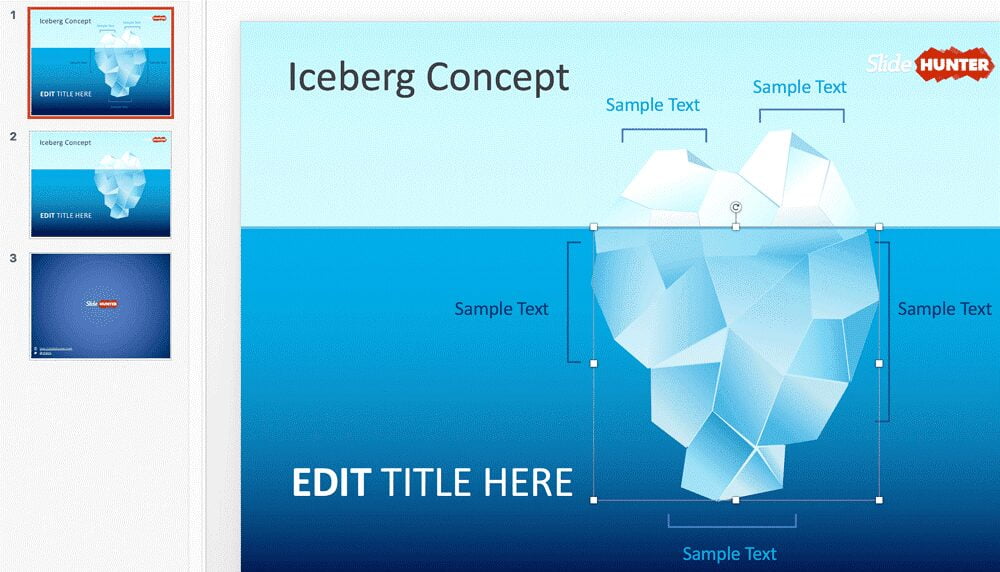 There are several diagram templates that you can choose from when you are looking for diagrams. You can create diagrams using pie charts, line graphs, bar charts, and scatter plots. All of these diagrams can be easily created with the help of a free PowerPoint diagram template that SlideHunter provides to its users.
You will find when you'll use the diagram template for your presentations, it will be more attractive and appealing to your audience. This means that the audience will more likely be interested in what you have to say. You can use the diagram PowerPoint templates to get your point across in an interesting way.
SlideHunter has a variety of free PowerPoint diagram templates that you can use for one of your projects.
Free Shape PowerPoint Templates
If you want to create stunning presentations that everyone will enjoy and remember, then it's about time you consider using shape PowerPoint templates. These templates are available in all different shapes and sizes, allowing you to present your information in the best way possible for the most effective presentation.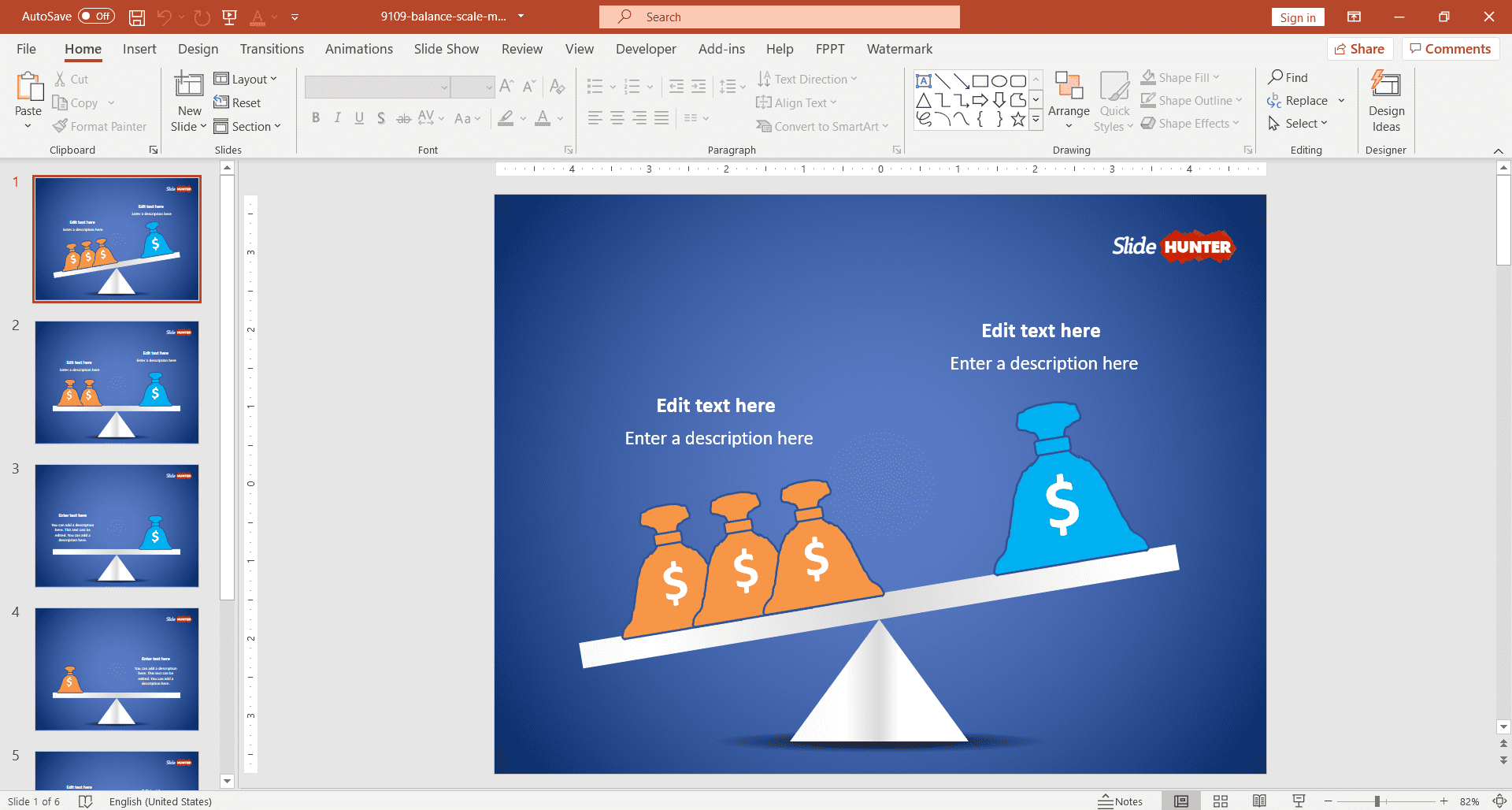 These templates are extremely easy to use, as they come in all shapes and sizes, including rectangles, diamonds, squares, rectangles, teardrop, round, heart, triangle, diamond, oval, and more. You can choose from a wide array of colors and textures, with most templates being able to be easily customized. Easily apply different effects to your slides, such as shadows and reflections, or add transitions between various shapes and graphics. Moreover, you can also easily change the background of your slide or add a picture.
These templates are also very easy to use, allowing you to quickly move them around, move them to a new location on the screen, or even drag them off the screen to a blank spot where you can write down more information and look up the necessary details. Most of the templates come with a tutorial feature, which is really helpful when you're learning how to use the template.
Have a look at the best shape PowerPoint templates to get started.
Free Slides Templates for PowerPoint
When looking for the best websites for free PowerPoint templates and slide designs, you will find a huge selection available. You can even create a presentation or make use of other tools to make it look like an actual presentation. This is a very popular format because it is extremely useful and versatile. However, it does take some time and effort to learn how to do this.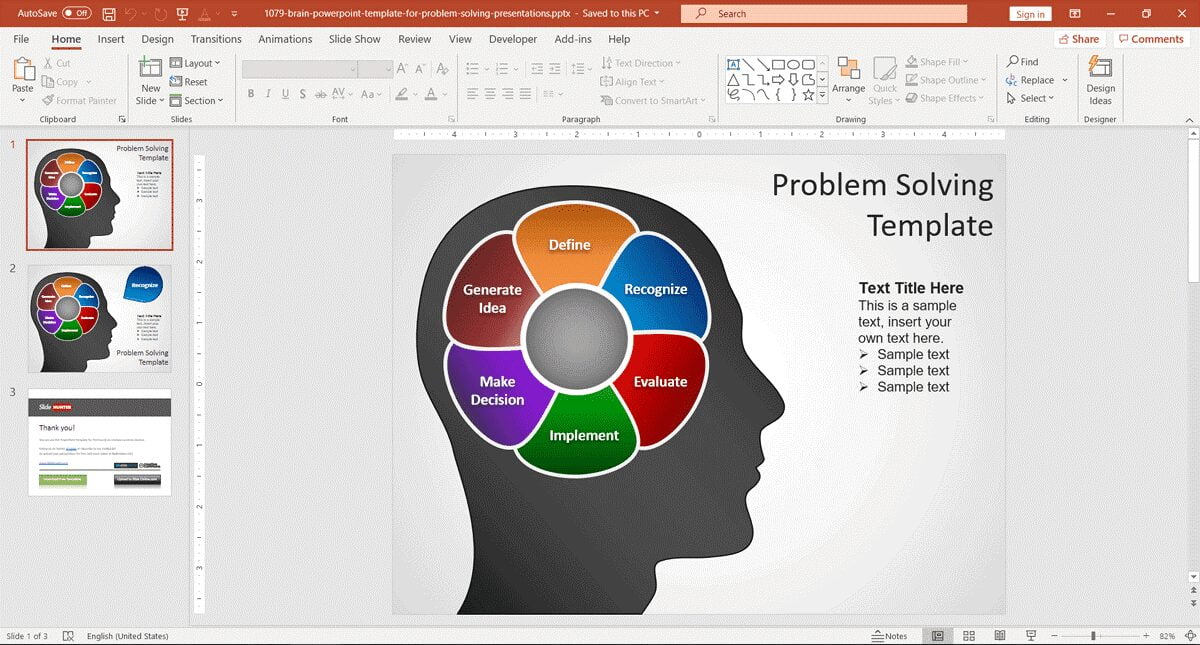 The first thing that you will need to do is determine what types of templates are available on free websites. There are a lot of different templates to choose from. You can get them for just about any kind of presentation that you can think of. There are also ones that have audio and graphics to show images or interactivity.
You might find that you will use a template more often than you use other types of tools. If you aren't used to using these types of templates, it might be a good idea to do some research to see how they work. You may be surprised at how versatile they can be.
After you have found the right templates, you should be able to edit them to your liking. If you are not sure about how to use the tools, you can ask someone who knows to give you a hand. This way, you won't lose any information or have trouble understanding what is going on. They should be willing to help you get the best use out of the templates.
Presentation slides and free PowerPoint templates are one of the most popular assets that the majority of presenters look for in their presentations. You can have all those templates for free at SlideHunter.
Free 3D PowerPoint Templates
If you're a person looking for 3D PowerPoint infographics for your presentations, then SlideHunter has as many resources as you need.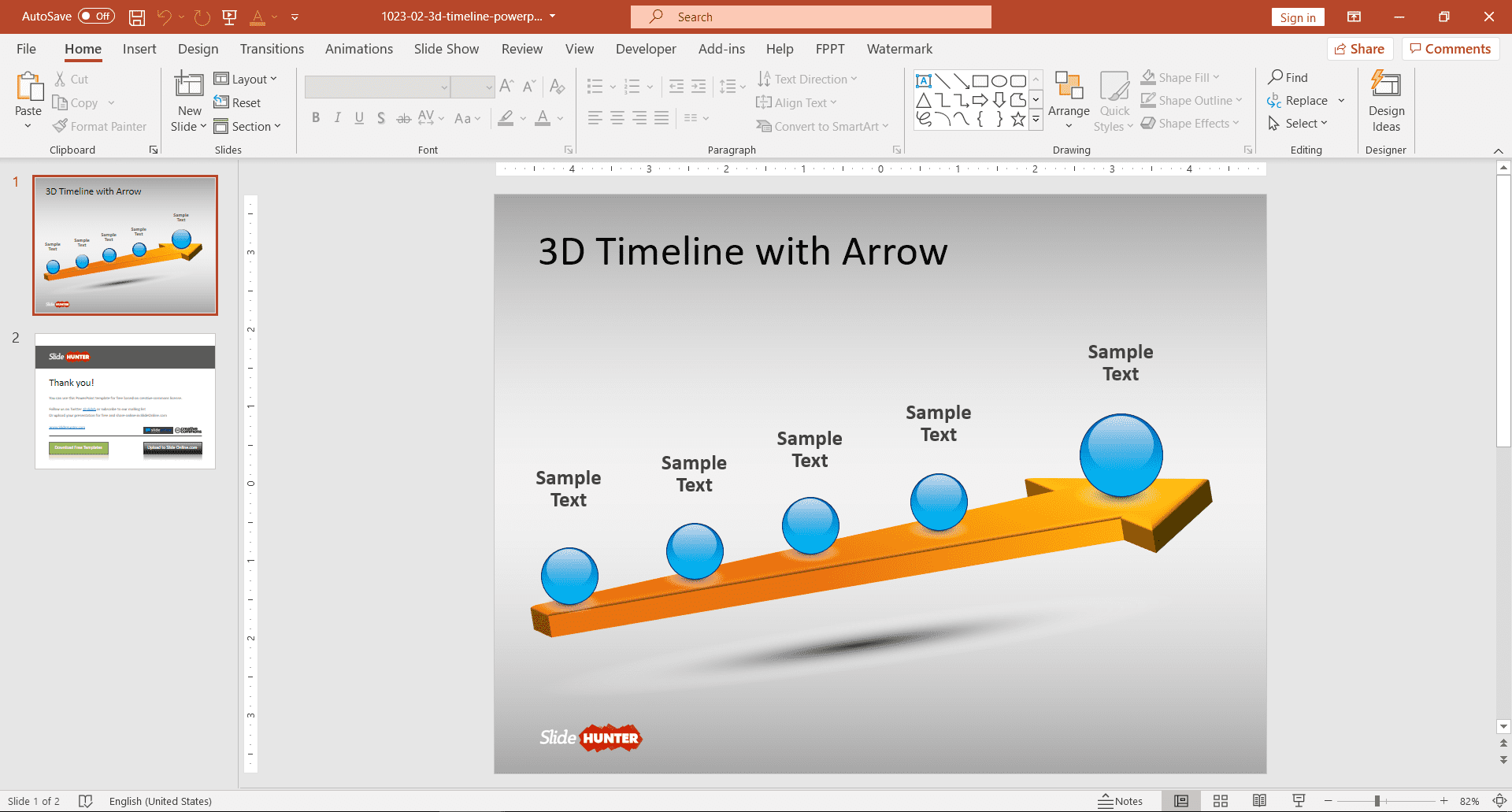 Use 3D templates such as 3D Venn Diagrams, 3D Question Marks, 3D Rings & Cube shapes, and many other 3D objects to make your presentation stand out from others. These 3D graphics for PowerPoint let you prepare presentations that are unique and visually appealing. Check out the best 3D PowerPoint templates and get benefitted.
Free Chart PowerPoint Templates
Are you looking for Chart PowerPoint templates? This is something that most marketers and business people would want to use to present their information to their audience and make it more accessible to them. If you have a lot of data and tables, you will need to use a chart to show the information you have.
You can easily download free charts for PowerPoint presentations and slide designs with data charts, including different chart infographics like bar chart templates with gradient colors, pie charts, donut charts, and line chart designs for PowerPoint presentations.
Find out the collection of free Chart PowerPoint templates that you might need to know.
How to Download PowerPoint Templates from SlideHunter?
To download free PowerPoint templates from SlideHunter, simply browse the catalog of free slides and designs and hit the download button.
Now wait for a few seconds and the download will start automatically. A good thing about this website is that it doesn't force you to create an account there which is really a great thing to be appreciated. Although, you can subscribe to get updates on new templates published in the catalog.
Conclusions
In light of all facts discussed in this Slide Hunter Review, I'll definitely recommend this website to everyone who wants to download free PowerPoint templates without any hustle. You can download free PowerPoint templates and themes compatible not only with Microsoft PowerPoint but also with Keynote, Google Slides, or Microsoft Office for Mac.
So, if you've been looking for the best PowerPoint templates downloading website, then SlideHunter will be a great option for you.
Do you still have any doubts about choosing SlideHunter.com? Go check out SlideHunter reviews from other people who have already experienced this site.
At Trendstorys.com, we aim to provide honest reviews to our users to help them choose the platform.
Any queries related to SlideHunter review or if you're already experienced with this site, give your review out of 5 stars or let me know in comments.