Picture Colorizer
Summary
Picture Colorizer is probably the best photo editing software that primarily focuses on transforming your black & white images into colored ones with its advanced AI system. If you want to convert your B/W pictures into realistic colors images, then do must give a try.
Image Colorization

AI Algorithm

Multiple Platform Availability
Pros
User-Friendly Interface
Advanced AI System
Safe and Free to Use
Variety of Filters
Available for the Web-based application, Desktop App (Windows & Mac), Mobile App (Android & iOS).
Cons
Should have some more picture enhancement features.
Not an expert of the best editing tool known as Adobe Photoshop?
Want to edit your pictures professionally as if it's been edited in Adobe Photoshop?
If yes, then you have come to the right place as today we are going to review Picture Colorizer, a powerful online photo editing tool that lets you edit your pictures in a quite simple and easy way.
In this Image Colorizer Review, we'll look at all features that Picture Colorizer provides and will determine either its worthy to use or not.
In today's era, picture editing tools have been growing gradually as people prefer to save more time than wasting their precious time on editing pictures on complex software like Adobe Photoshop, Lightroom, etc. which is among the popular and the best picture editing program.
Some people especially newbies may not be able to edit their pictures as Photoshop is a little difficult to use because of its complex structure but with the changing technology, developers are creating new software and tools each day to overcome difficulties.
So today, we have come up with an online tool known as "Picture Colorizer" that will help you colorize and enhance your pictures with just one click.
Isn't it cool? 😀
There is a lot more to discover in this software which we'll discuss later in the review, so stay with us to see the whole Image/Picture Colorizer Review.
What is Picture Colorizer?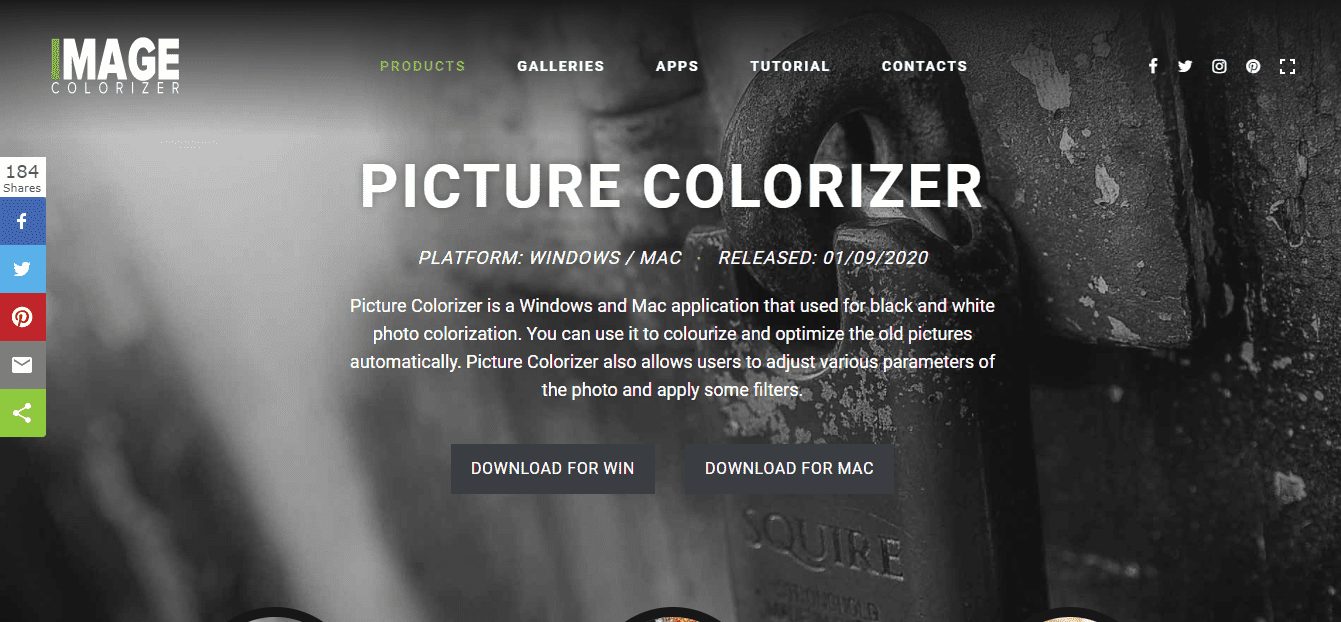 As the name signifies, Picture Colorizer is an online web-based application that primarily focuses on transforming your black & white images into colored ones. It was basically designed with the aim of helping people to get rid of the difficult process of editing pictures.
It is an excellent tool to enhance and improve the pictures taken with an SLR/DSLR camera. With the help of Picture Colorizer, you can use to colorize and enhance your old black and white photos automatically.
Picture Colorizer has a wide range of features that makes it the most suitable and perfect photo editing tool for you. It is very easy to use and is capable of transforming a black and white photograph into a colorful one.

It comes with both web-based applications and software to run on windows or mac. The web-based application only colorizes black & white images. However, the software (available for both PC & Mac) can provide some additional features like enhancing photos, setting filters with just a few clicks.
Following is the short overview of the Picture Colorizer review that you might need to know.
Picture Colorizer Details
Company Name

: Image Colorizer

CEO & Founder

: Shane Steven

Founded In

: 2019

Pricing

: It's totally free software for colorizing & enhancing images

Platforms

: Available for both PC/Mac, Android/iOS, and a web-based application.

Support Email

:

[email protected]
Why Picture Colorizer Stands out from other Editing tools?
Compared to the editing software such as Adobe Photoshop, popular editing software that professionals use for editing stuff, is considered as a little complex tool for newbies that causes them trouble in understanding.
For that, new tools are being introduced each day in which Picture Colorizer is one of them to overcome this issue. The reason it stands out from others is because of the clean and user-friendly interface that even a newbie can easily understand what to do next.
Despite being new, the users are increasing day by day since it is made free for everyone and because of the quality they maintain for its users.
You don't need to manually do the work as picture colorizer does the job for you. It is simple-to-use, just load your picture, hit the "Colorize!" button, and that's all.
Image/Picture Colorizer Features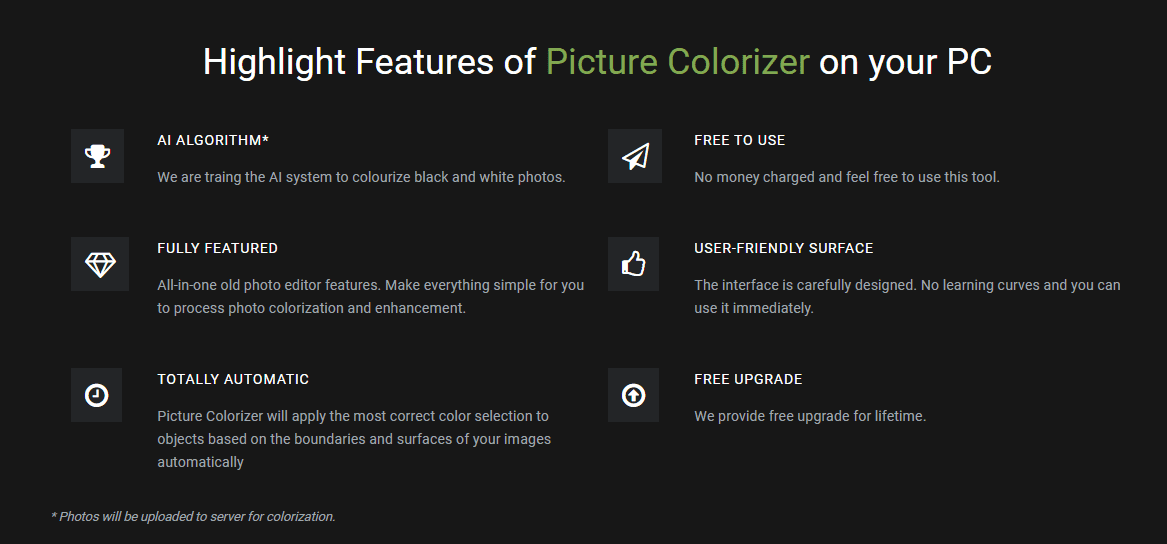 Picture Colorizer is probably one of the best photo editing software that comes up with the premium features to edit pictures in a professional way.
The following are the features picture colorizer provides to its users:
Advanced AI Technology
Picture Colorizer primarily focuses on colorizing the old black and white photos with its strong AI (Artificial Intelligence) system that creatively colorizes your pictures making it look realistic.
Enhance Your Pictures
Picture Colorizer gives you a complete color enhancement in your photograph. It is very easy to use and is capable of transforming a black and white photograph into a colorful one. It will adjust the contrast and saturation of the picture to make the photo brighter.
The most commonly used functions include auto-adjusting the brightness of the photo, adjusting the colors of the photo, creating sepia or black & white effect, adjusting the sharpness of the picture, and applying filters to the photo.
Moreover, Image Colorizer provides a variety of filters to help you choose the right one according to your need.
No Manual Work
Yes, you heard it right! Picture Colorizer will automatically apply the most correct color selection to objects based on the boundaries and surfaces of your images automatically which means you don't need anything except uploading your image.
With just one click, the software will colorize your image with its advanced AI system.
Lifetime Updates
The developers promise to provide lifetime updates to their users to help them enjoy the best user experience with new features. There isn't any paid version available yet so there isn't anything to worry about.
Safe to Use
The most important thing to consider when uploading your pictures on these kinds of platforms is privacy protection. Picture Colorizer promises to delete all your pictures after every 24 hours. No photos will be stored and used for other purposes, so you don't need to worry about anything.
How to use Picture Colorizer?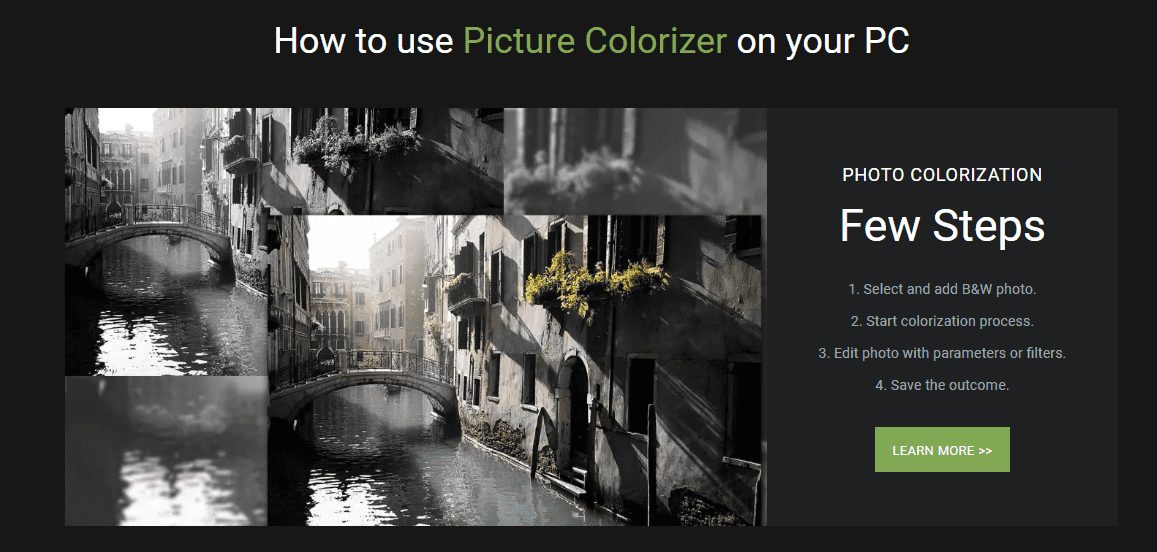 Photo Colorizer is a free utility program available on the Internet. It is easy to use and is capable of doing multiple transformations on your photograph. Photo Colorizer uses several advanced algorithms that are capable of giving you the best result on your photos.
If you're using picture colorizer on your PC/Mac, then you simply need to select and add the photo which you want to colorize/enhance from the software and start the colorization process.
Once done, you'll be able to make changes by playing around a bunch of different options. Set things according to your need to enhance your images. When done, simply save the file on your PC/Mac.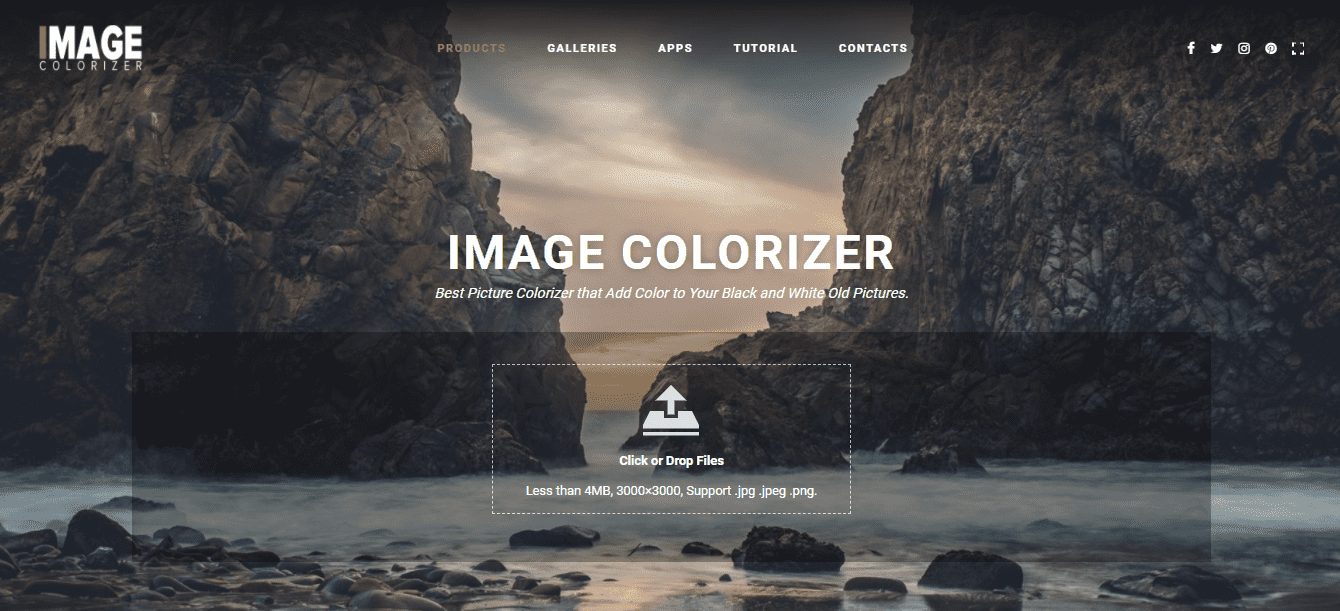 If you don't want to download the software, you can simply use the online image colorizer web-based application. Just load your image into it and start the colorization process just like the same it is used in the software.
Image Colorizer for iOS & Android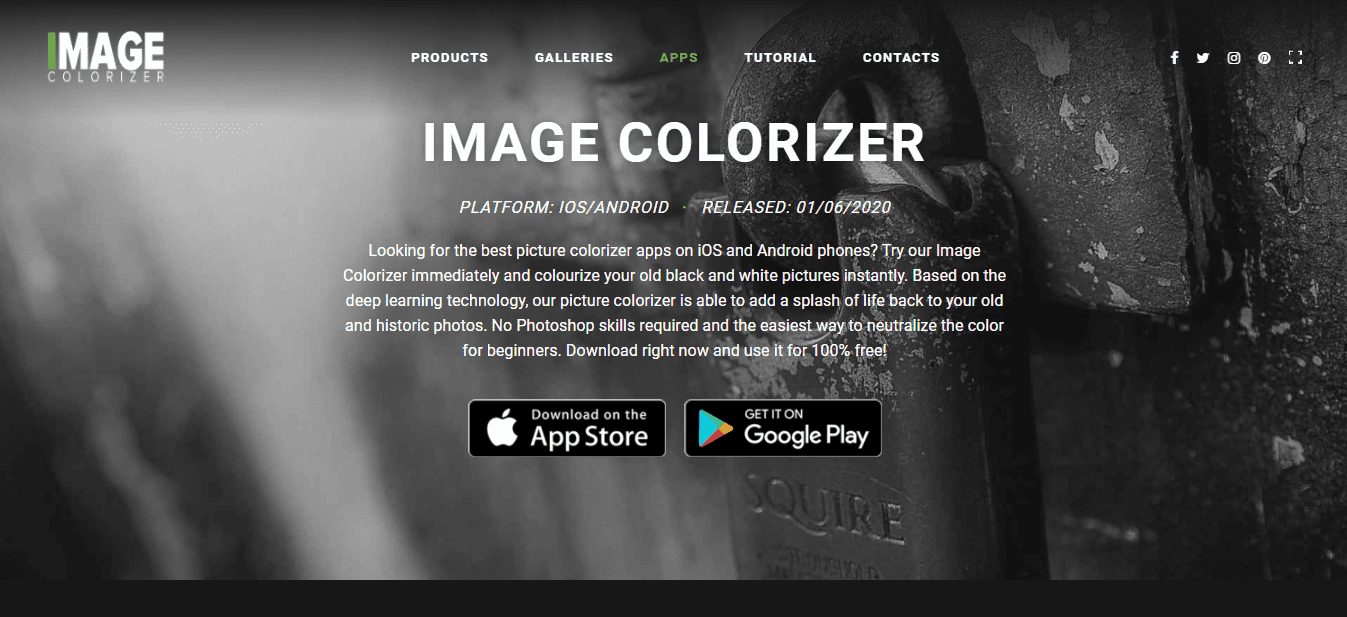 Don't have a laptop or PC to use the Image colorizer software in order to colorize your old photos?
If yes, then you don't need to worry again as Image/Picture colorizer is available for both Android & iOS platforms for your ease. You can colorize your old black and white pictures by using the application. There isn't any need to have photoshop knowledge since the app can do the required task with few clicks. Based on the deep learning technology, the image colorizer is able to add a splash of life back to your old and historic photos.
They have set the apps free on both Android & iOS platforms which means you don't need to buy anything as they have made it a completely free tool for everyone.
Do I Recommend Picture Colorizer?
To be very honest and clear, considering all the facts discussed in this Picture Colorizer review, I'll definitely recommend it to everyone who has been looking to colorize their old black and white images or to enhance their pictures to make them look stunning.
There isn't any doubt that Photoshop is the best ever tool for editing images, but if we look at picture colorizer, it is the best ever tool made that is completely free to use with several benefits.
Image Colorizer is the best option for people especially newbies who don't want to waste their time in doing editing on Photoshop. So, I'll suggest you try out this amazing tool.
Do you still have any doubts about choosing Picture Colorizer? Go check out its reviews from other people who have already experienced this platform.
At Trendstorys.com, we aim to provide honest reviews to our users to help them choose the right platform.
Any queries related to the Picture Colorizer review or if you're already experienced with this software, give your review out of 5 stars or let me know in the comments.