FlexClip Online Video Editor
$4.99/MO
Summary
FlexClip is an ideal video editor for any content creator. It will meet the needs of intermediaries and novice bloggers on YouTube, occasional writers, and photographers to create stunning videos online.
User Interface

Editing Resources

Video Templates

Value For Money
Pros
User-Friendly Interface
High-Quality Videos up to 1080p
Royalty-Free Music and Videos
Powerful Editing Tools to generate a great output.
Custom Watermarks
Cons
Templates are less in quantity
The free version is quite limited
Short video length
Are you a Vlogger or a Person who loves to Create and Edit Videos?
Want to get rid of the difficult process of Editing Videos on heavy Softwares such as Camtasia, Premiere Pro, Sony Vegas, etc?
Have you been looking for some Online Tool to Create and Edit Videos effortlessly?
If yes, then you've surely come to the right place as today we are going to do a review on an online web application named FlexClip that allows creating and editing videos extremely easy. In this FlexClip Review, we'll look at each of its components and determine either its worthy or not.
More and more people are launching themselves as creators of content on YouTube, TikTok, or other social media platforms. To do this, it is almost always necessary to go through the stage of video editing.
You have a lot of choices when looking for video editing software. On the one hand, there are simple video editors that allow basic options. On the other hand, there are high-end versions like Premier and Final Cut Pro, which are excessive. Finding a perfect choice between these two categories was a problem.
However, FlexClip from PearlMountain can be a great option here, which approached us with an attractive slogan: Amazing Videos Made Easy. We tested FlexClip and prepared a detailed FlexClip review to help you get started with it.
What is FlexClip?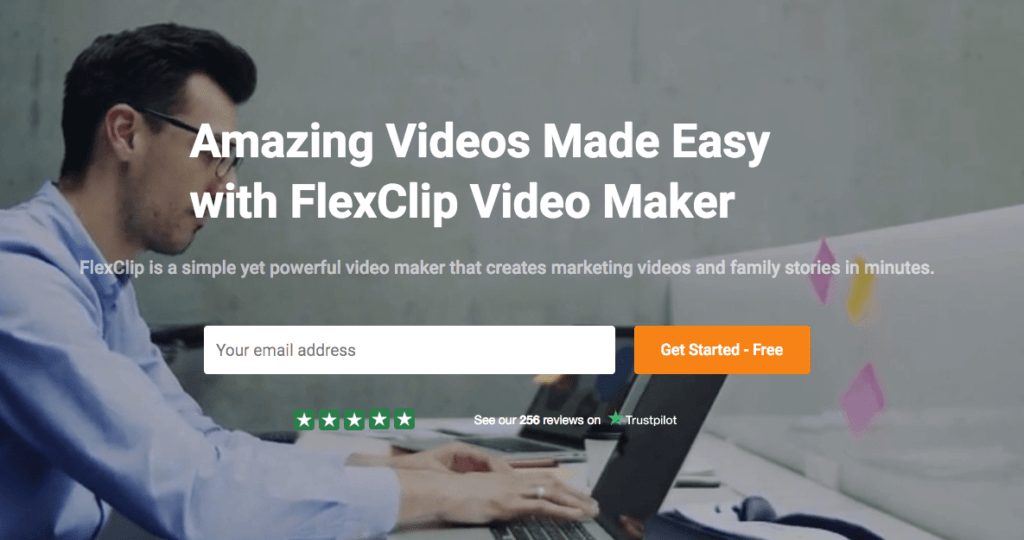 FlexClip is an ideal video editor for any content creator. It will meet the needs of intermediaries and novice bloggers on YouTube, occasional writers, and photographers. If you're a Vlogger and record videos daily, then FlexClip will probably be the best choice you'll ever make to start editing your videos professionally using this amazing online tool.
It is quite easy to signup for a free account to start your journey with FlexClip. Even the free account rewards you with the various stunning features that others lack providing. However, you can upgrade the account to get premium features such as removing watermark or adding custom watermarks, unlimited stock videos, export quality up to 1080p, etc. It is counted in one of the best video editors for newbies who want to create and edit photos & videos for their businesses.
Let's have a look at all features in this detailed FlexClip Review.
FlexClip Features
Its easy-to-use features allow any user to develop videos for modern and competitive video platforms. Now let's check out what it has to offer in areas like functionality, usability, and performance.
User Interface and Usability
Through a simple graphic interface, it is possible to enjoy effects, filters, and media elements. FlexClip features a wide variety of effects so that your videos get the quality you want. It also provides a wide range of options and tools for any user to work with.
Thanks to the drag and drop user interface, you will have no problem accessing these features.
Likewise, new features are constantly added in software updates, so there is no limit to what you can do, letting creativity take care of that aspect.
Storyboards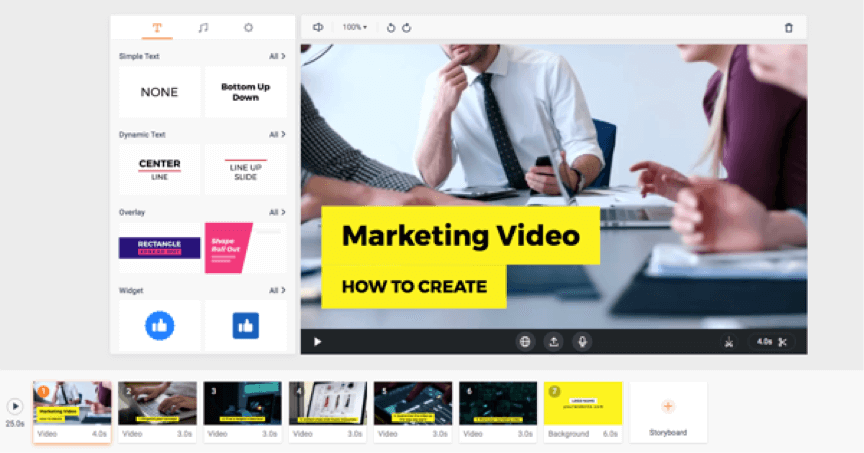 Through the easy-to-understand Storyboard, it is possible to control all the media elements and effects that make up a video. The Storyboard allows you to add many videos or photos. You can manage the effects, transitions, and filters on it quickly.
Through various elements, you are likely to be able to beautify your videos so that they become more attractive to the visitors.
Pre-set Transitions
The collection of transitions that FlexClip presents is quite large, from Cross Dissolve, Fade to Black or White, Zoom in and out, to Linear Blur, which will help to separate the various slides that make up the video.
Stock Media Library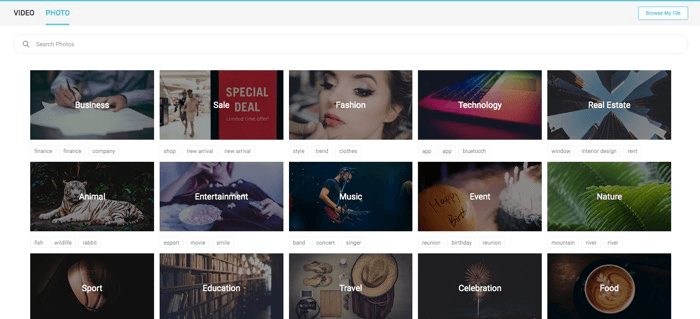 Another incredible feature available in the FlexClip video editor is the integration with Storyblocks. All content integrated into FlexClip does not have copyright, so it is available for official use by Youtubers or any professional video editing company. You can choose from a vast library of royalty-free videos and music to combine.
Preview
Through a preview window, it is possible to make an immediate view of the video that is being assembled through several clips.
It becomes a great advantage because you do not need to perform a pre-rendering to obtain quality in the test.
Control over audio
A good video editor doesn't just depend on your editing tools. Other elements that make up a video are also important, such as sound.
FlexClip allows users to record a voiceover to their videos. However, the timing of the sound with each clip can only be as long as one minute.
Save and Download
As soon as a project is finished, it becomes possible to download it on the computer. Thus, through a simple interface, the process of exporting a video is just a click away. Also, you can save your project in the cloud for re-editing with a FlexClip account.
FlexClip Pricing
Finally, it is also important to mention that FlexClip offers paid packages through a monthly or annual plan in addition to the free version. And if you want to enjoy premium features and unlimited resources, FlexClip is available for purchase from $4.99 – $7.99 per month.
Do I Recommend FlexClip?
Well, in the light of above-mentioned facts, I'll definitely recommend this online app to everyone who has been struggling in editing their videos. FlexClip video editor has been developed with a simple interface, thinking about users with less experience, providing a lot of powerful resources in a simplified way. It is the best video editor suitable for users with less experience in video editing.
With this online video editor, users of any level can unleash creativity and fulfill their needs by creating professional videos in minutes. You can even check other FlexClip Reviews of what other people are saying about it if you're still having doubts.
So what are you waiting for? Go and start creating videos with FlexClip without wasting any time.
At Trendstorys.com, we aim to provide Honest Reviews to our users to help them choose the right ad network.
Any queries related to the FlexClip review or if you're already experienced with this tool, let me know in the review section below.