Dynu In Media Review
High Engaging Ads

Advanced Targeting

High Commission Rates
Summary
Dynu In Media is a division of Interate corporation, an affiliate marketing platform that provides CPA (Cost-Per-Action)/CPL(Cost-Per-Lead)/CPC (Cost-Per-Click) campaigns to both advertisers and publishers.
Pros
High-quality traffic from all over the world
Advanced targeting options
Multiple ad formats
Timely payments with minimum thresholds
High commission rates for publishers
Dedicated Support
Cons
Need to work more on UI & UX.
Considerably new but worth it.
Support can be slow sometimes due to the large number of requests.
Affiliate Marketing has become one of the most common ways to make money online and that is why the competition has skyrocketed in recent years. We all know there is good money in affiliate marketing but it is getting harder for people to earn since it's becoming saturated. Plus this market is rapidly changing all the time and new ways/ approaches to maximize income are emerging every day. One needs to stay updated and utilize new approaches regularly to stay on top of one's game in affiliate marketing.
The CPA/CPL/CPC affiliate networks happen to be the newest game-changer in affiliate marketing. They are not new as they have been around for a decade or so but people are starting to realize their potential only now. Most CPA networks help both advertisers and publishers in making money through their platforms. Not only do they provide the publisher an opportunity to monetize the traffic on their page and earn a commission, as agreed, but also they provide the advertiser with traffic and leads for their business.
However not all CPA networks are trustworthy and worth your time. There are a variety of affiliate networks available and this can make it hard for people to decide which one they should go for. But I have already researched for you and found the best affiliate network; which is Dynu In Media. Read further to know more about this network so you can make an informed choice.
What is Dynu In Media?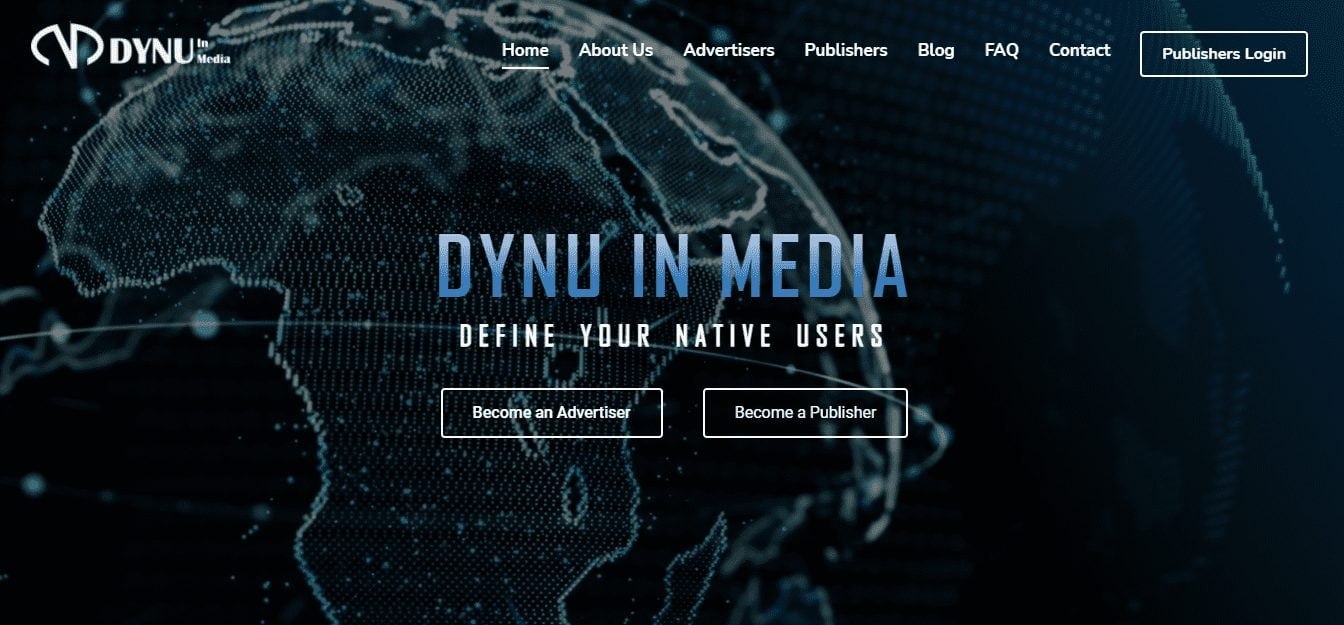 Dynu In Media is a division of INTERATE CORPORATION. It is an affiliate marketing platform that provides CPA (Cost-Per-Action)/CPL(Cost-Per-Lead)/CPC (Cost-Per-Click) campaigns to both advertisers and publishers. It was declared one of the Best CPA Network For Beginners in 2022. Moreover, this network generates 300K leads every day for its 300+ well-reputed advertisers. Dynu In Media is also home to 500+ industry-leading HQ Publishers.
Dynu In Media specializes in providing a safe and optimized platform to both publishers and advertisers so that they can work together to bring each other benefits and earn money. It helps the advertisers in generating leads or sales by finding the best publisher for their online campaigns while on the other hand, the publisher gets the commissions for their referrals.
In this way, both parties can generate revenue through the platform of Dynu In Media. In addition, this platform equips both advertisers and publishers with a rich assortment of features and services to improve the user experience.
Following is the short overview of the Dynu In Media review that you might need to know.
Dynu In Media Details
Company Name:

Dynu In Media

Founded In

: 2019

Payment Models

: CPA, CPL, CPC

Minimum Deposit & Payout

: $50

Payment Gateways

: Debit/Credit VISA OR MasterCard, PayPal, Payoneer, & Wire transfers.

Support for Advertisers

:

[email protected]

Support for Publishers

:

[email protected]

Website

: https://dynuinmedia.com/
What makes Dynu In Media stand out from others?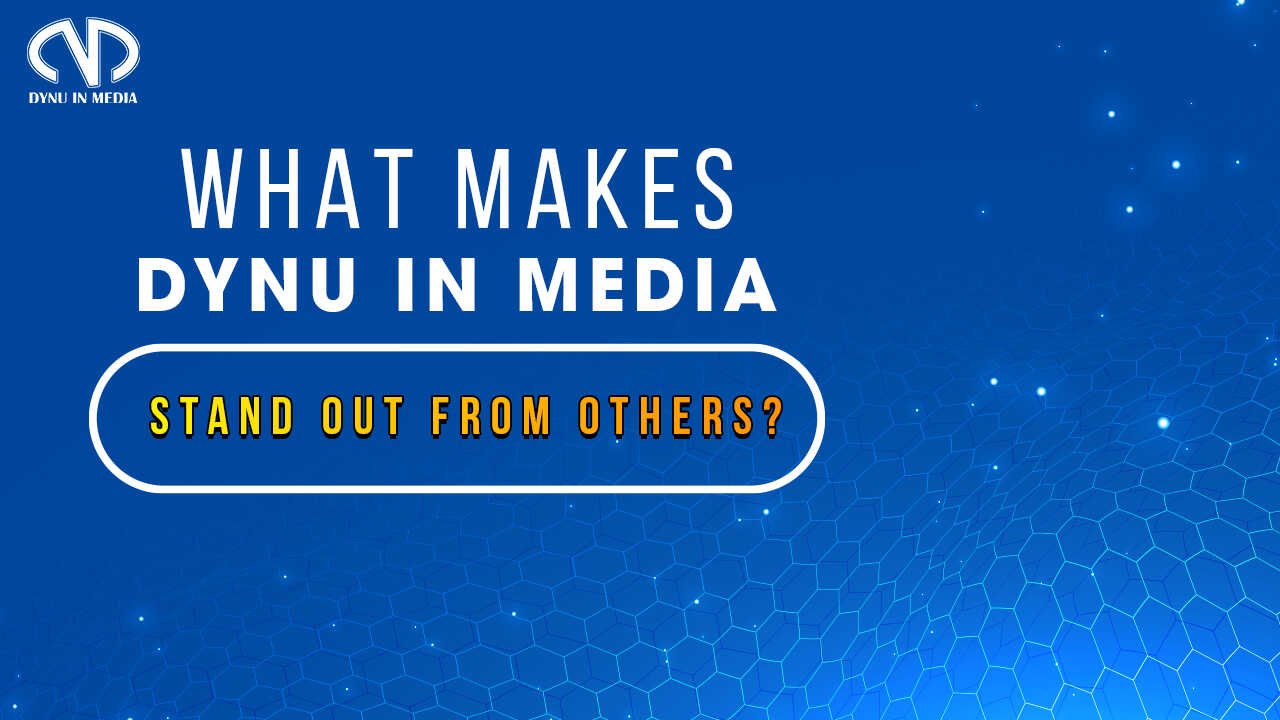 There are various other famous CPA platforms available in the market i.e Maxbounty, Clickdealer, GlobalWide, etc but none of them offer as many features and perks as Dynu In Media. Unlike many other platforms, it also has customer support to assist publishers and solve their issues immediately. Besides this, Dynu In Media handpicks only the best offers so the publishers can make the most out of their traffic.
A lot of CPA platforms do not take enough precautionary measures but Dynu in Media integrates the latest Anti-Fraud technologies to keep both publishers and advertisers safe from different kinds of attacks etc. Most importantly, the platform of Dynu In Media is user-friendly and even beginners can navigate through it very easily.
Everything you need to know about Dynu In Media as an Advertiser
Dynu In Media is the ultimate affiliate network that can boost your brand awareness and customer acquisition. Its affiliate plan will provide the advertisers with high-quality traffic, customized marketing solutions, and a team of managers to help your online campaigns in delivering the maximum results.
Advertisers can enhance their brand reputation, engagement rates, and sales without any risks or danger of any kind. Plus generally, publishers select their advertisers but you'll have complete authority over who can display your ads. Along with this, you as the advertiser will only pay for the outcome of your choice. You'll only pay for the authentic leads, sales, and customers as per your requirement.
Services and Perks Offered to Advertisers

Advertisers are offered the following services and perks by Dynu In Media;
Trust-worthy and industry-leading publishers to implement performance-driven marketing campaigns.
A team of dedicated managers to maximize the outcome of your campaigns.
You have complete control over how your campaign is run. All the solutions and ads will be approved by you.
Advanced Anti-fraud technologies to protect advertisers against risks and harms of all kinds.
Publishers who run your ads are bound by a legal contract to respect all of your wishes and demands.
How can you earn money through Dynu In Media as an Advertiser?
Dynu In Media will build and execute premium marketing campaigns that are customized for your needs. This platform will connect you with reputed publishers who will provide you targeted leads, sales, and increased customer interaction. Once your website, page, or post, etc starts getting traffic and leads; you'll make money through sales and your brand visibility will improve in the market.
This network makes sure that the traffic is converted into sales and advertisers make revenue. You are guaranteed traffic and leads by Dynu In Media so there is no need for you to worry about anything. Just connect with a publisher and see your engagement rates as well as sales soar.
How do I get started as an Advertiser?
You can go to the advertiser Sign Up page to get started right away. Join as an advertiser by clicking on the following button:
Everything you need to know about
Dynu In Media

as a Publisher

Do you have traffic on your site/post/blog and you want to monetize your traffic to earn a decent amount of money? Then you should sign up with Dynu In Media as a publisher and start making revenue today. The system of this network will provide you access to exclusive offers with competitive payouts and connect you with decent advertisers.

It supports Cost-Per-Lead (CPL), Cost-Per-Action (CPA), and Cost-Per-Click (CPC) campaigns and publishers can decide which kind of campaign they want to make use of to earn money. The industry-leading technology and affiliate managers make sure that the processes like commission tracking, sending payments, and real-time reporting work smoothly so it is one of the most reliable affiliate networks for publishers.
Services and Perks Offered to Publishers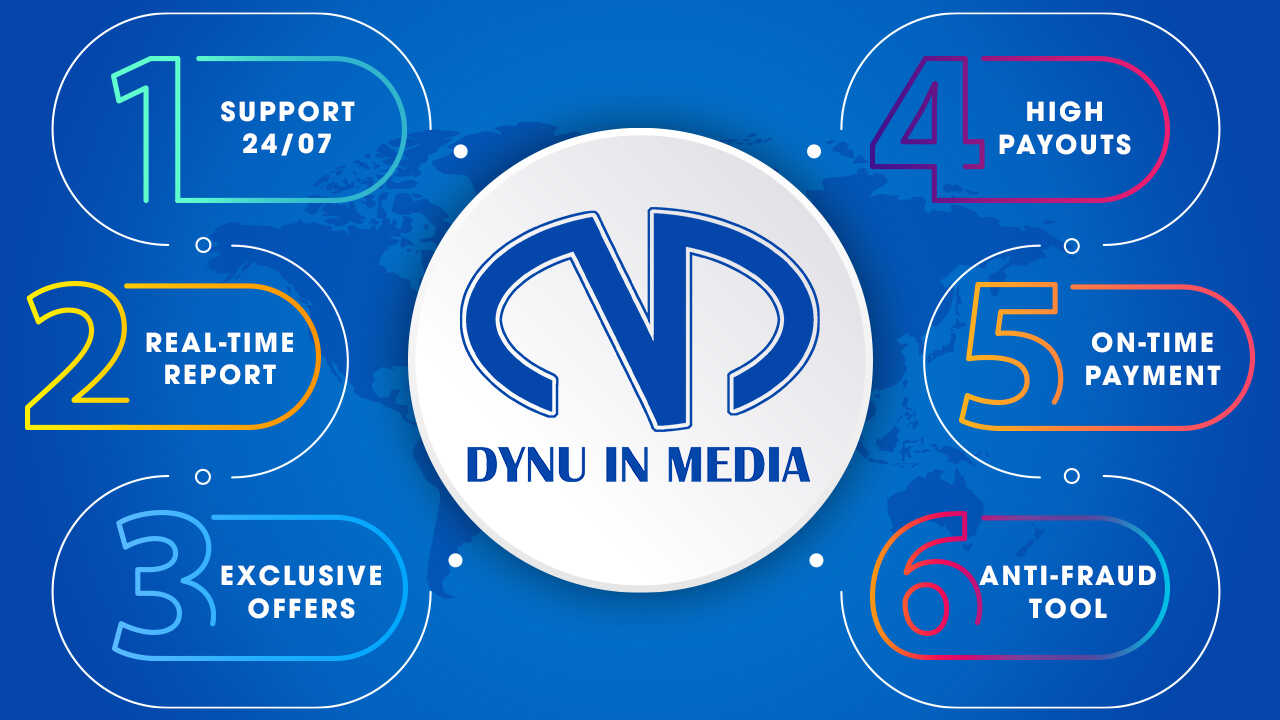 Publishers are offered an extensive set of features by Dynu In Media i.e.
24/7 Dedicated and Professional Customer Support
Dynu In Media hosts a team of professional Affiliate Marketers that are available 24/7 to assist publishers. So, all your concerns and problems will be resolved quickly with the help of dedicated customer support.
Real-time Report
The intuitive platform and tracking system of Dynu In Media allows the publishers to analyze their performance with the help of multiple report types, special postback tracking, and real-time statistics. This means you get access to all the tools and technologies required to improve your performance and earn considerable revenue.
Access to 1000+ offers
You'll get access to more than 1000+ exclusive offers on a wide variety of niches i.e. gaming, beauty, Insurance, and Finances, etc. Dynu In Media provides its publishers optimum environment, best tools, and unparalleled offers to help them in earning maximum profit.
Exclusive Offers with Competitive Payout
As I said earlier you'll get access to the absolute best offers in the market with competitive payouts so you'll be making the most out of your traffic and hard work on this platform with a trustworthy advertiser.
On-Time Payment
Dynu In Media is known to pay its publishers on time as punctuality, honesty, and integrity are its core values.
Minimum Payout
The minimum payout that can be paid in any present billing timeline must be more than $50. In addition, if you want to be paid via Wire then the minimum payout is $300 due to the high processing fee.
Payment Terms & Methods
Initially, everyone is offered a Net-25 payment plan. But Dynu In Media is always ready to provide special treatment to its leading publishers so their payment plan can be turned into 15-Net or bi-weekly.
Well at the moment three payment methods are available which are Payoneer, Wire, and Paypal. Money is paid in $USD or $VND.
Anti-Fraud Tool
It offers Anti-Fraud tools and technologies to keep publishers and their traffic networks safe.
How can you earn money through Dynu In Media as a Publisher?
It's very easy for publishers to make money through Dynu In Media. You just sign up with this network, choose an advertiser and their run ads/ campaign as their demand. In return, you'll be paid commission for leads/sales/ referrals. It is an amazing and risk-free way to make revenue from traffic.
How do I get started as a Publisher?
Just go to the publisher Sign Up page to get started right now. Join as a publisher by clicking on the following button: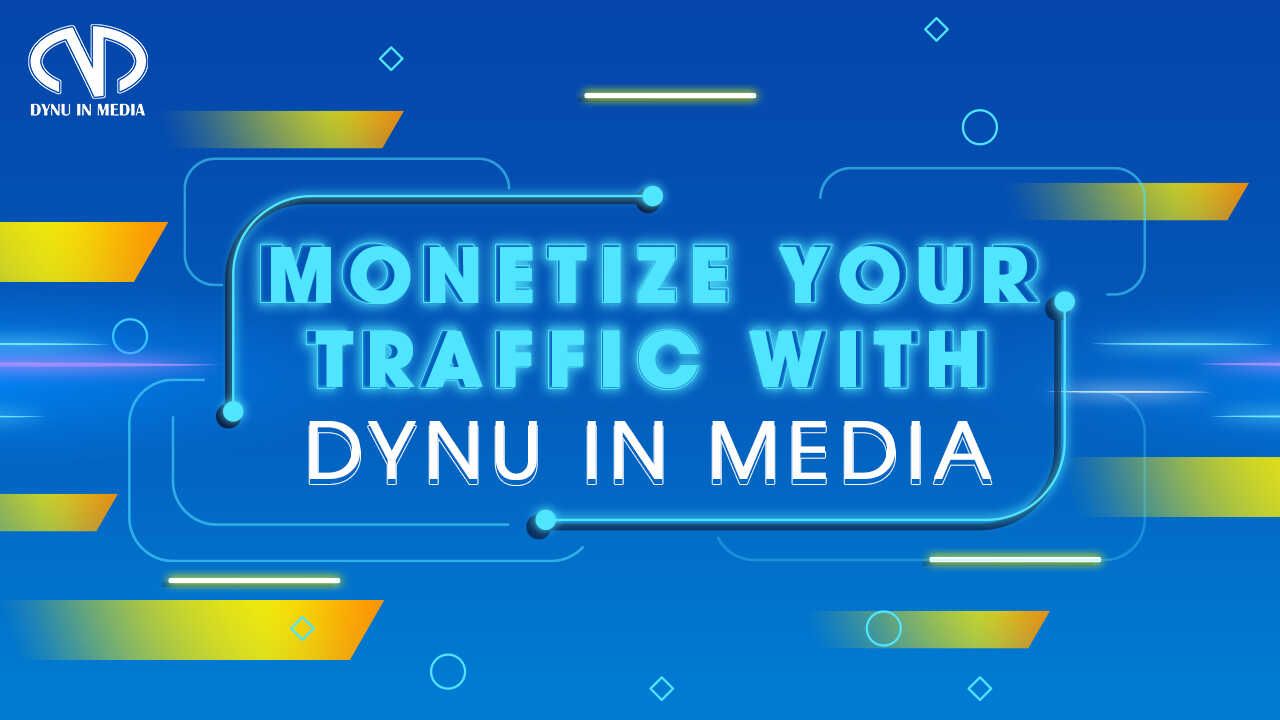 Bottom line: Is Dynu In Media Worth it?
Yes, it is worth it, for both publishers and advertisers. It is reliable, secure, and risk-free. Plus for publishers, it is lucrative while for advertisers it is cost-effective. In short, Dynu In Media is one of the premium CPA networks available in the market.
Conclusion
In light of all facts mentioned above, I'll definitely recommend Dynu In Media to both advertisers who want to get conversions from ads and as well as publishers who want to earn some decent revenue.
It's time to make money online with the help of Dynu In Media. If you are an advertiser you can enhance your customer acquisition and engagement rates through it.
If you are a publisher you can monetize your traffic to make revenue. You know the drill by now right?
So what are you waiting for? Sign up with it today to start making money.
At Trendstorys.com, we aim to provide honest reviews to our users to help them choose the platform.
Any queries related to Dynu In Media review or if you're already experienced with this network, give your review out of 5 stars or let me know in the comments.