AI Photo Enhancer Review
$19.97
Enlarge & Upscale Photos Up to 400%

AI Algorithm Accuracy

Pricing
Summary
AVCLabs AI Photo Enhancer is probably the best software that improves image quality and enlarges photo size using AI fusion technology. Photo enhancements up to 400% without compromising the quality or content of the photos.
Pros
Powerful AI Algorithm
Enlarge & Upscale photos up to 400%
Use Friendly Interface
Remove background from images in 1 touch
Fast & Secure
Good Support
Cons
Image Upscaling can take longer to process but its rare.
Blurry or low-quality pictures are a real pain in the ass for people even with great HD phone cameras. The common reasons are shaky hands, bad lighting, discoloration, etc. It seems there is just no escaping the low-resolution pictures that ruin the memorable moments.
And don't get me started about the time before advanced android phones with cameras were a thing. The black-white photos, low resolution, discoloration, and blurriness are just a few of the issues of old photos taken by some old camera or Nokia.
But don't we all wish we could enhance the quality of the low-resolution pictures and save cherished memories to remember for a long time?
This is why I am introducing the best AI Photo Enhancer of 2022 by AVCLabs. It can both enlarge and enhance the images without any compromise on the content of the image. This Image enhancer allows people to quickly improve the quality of their images, adjust them and appropriately enlarge them if necessary with a single click.
AI Photo Enhancer by AVCLabs has set the bar too high and left its competitors far behind with its diverse features.
Want to know more about it? Read on.
What is AI Photo Enhancer by AVCLabs?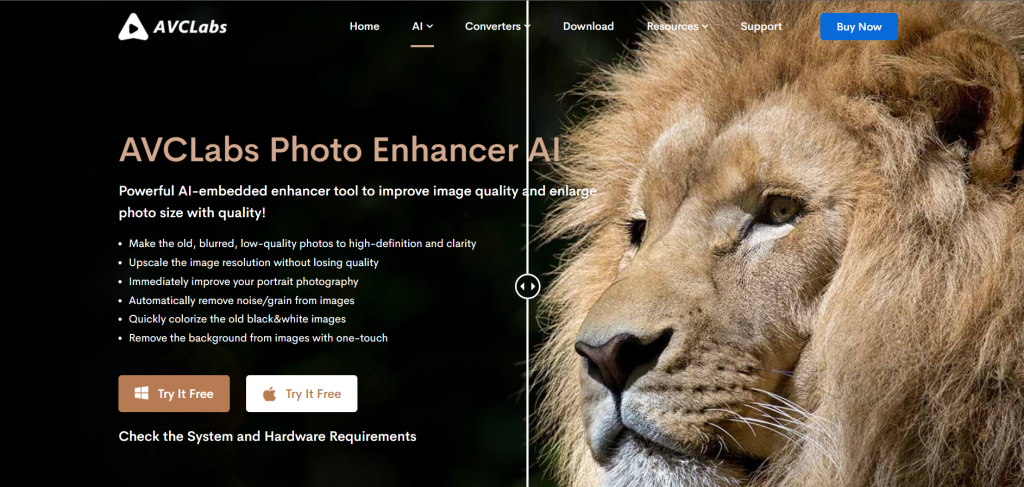 AI Photo Enhancer by AVCLabs can upscale and enhance your images as well as fix all low-quality image issues. This tool can be used to enhance photos by up to 400% without any compromise on the quality and content of the photos. Plus it incorporates the latest AI technology which works automatically to improve the image and recover HD quality output results with a single click. So it is very easy to use because no complex adjustment is required.
It allows the users to enhance the quality of the photo and resolve issues like blurriness, digital noise, bad lighting, etc. It also comes with an advanced portrait enhancement feature that is specifically added to upscale portrait photography.
In addition, AI Photo Enhancer uses AI technology to realistically add colors to black and white photos. This is a popular feature of this tool and people are reportedly satisfied with the colored output.
It is a comprehensive and diverse tool that can take care of almost all known low-resolution and blurriness issues. It can even remove background and do color correction dexterously. With AI Photo Enhancer you will be able to recover your loving and fun memories without any hassle.
Features of AI Photo Enhancer

AI Image Enhancer offers the following features and services:
Image Enlarger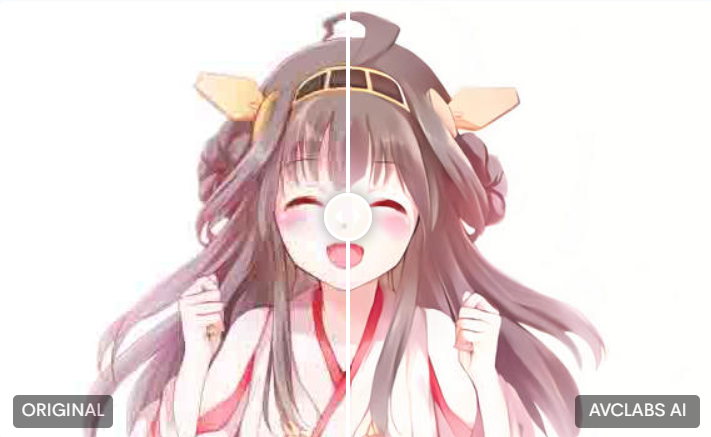 AI Photo Enhancer can enlarge and upscale the images up to 400% with no compromise on the quality. No matter how much you enlarge the picture; there will be no quality or content loss. So you can crop a tiny picture of yours from anywhere and then enlarge as well as enhance it to create an HD output photo.
Color Correction
It allows the users to adjust color hue, achieve natural color rendition, and fix bad lighting issues that affect the colors. Now your images will have the colors that you envisioned.
Image Enhancer
This tool will enhance the quality of the image and recover high-quality images of your cherished memories. The AI technology enables it to fix all types of issues i.e. blurriness and brightness etc.
Hence AI Photo Enhancer will efficiently improve your images and automatically work to fix issues with your images.
Portrait AI Enhancement
This feature was specifically added to enhance and upscale portrait photography. Portrait Photography is very popular among young people and they also heavily edit portrait photos which are quite time-consuming.
But AI Photo Enhancer will deliver stunning and high-quality portraits with just one click so you don't have to waste time on editing.
Color Black and White Photos
You can use this tool to color your old black and white photos. This tool utilizes AI technology to analyze the photos and then fill in realistic colors. The processed photos won't have the fake oversaturated colors or too much contrast that will make them look heavily edited.
Instead, the images will be filled in with realistic hues as well as color patterns and no one will be able to tell that such images were black and white before.
AI Background Remover
Backed by Artificial Intelligence, this AI Photo Enhancer can detect the subject in the pictures. This means that you won't have to go through the painfully long process of highlighting the subject and cropping it out from the background. This tool can detect subjects and remove the background on its own.
Automatic Processing
As stated earlier, this tool works automatically. The users just have to click one button and the AI features will analyze the image, fix all the issues with it, and recover it in great quality to deliver amazing images. Hence all users have to do is click and leave the rest to AI Images Enhancer.
How is AI Photo Enhancer by AVCLabs is different from Its Competitors?
Well, the internet is filled with tons of AI Photo Enhancers that can't do half the things they claim to do. But AI Photo Enhancer by AVCLabs delivers 100% of what it promises. Moreover, its advanced AI Portrait Enhancement feature is not offered by most Image Enhancers in the market.
The AI background Remover which automatically detects the subject and removes the background is also a feature that is specific to this tool.
Perhaps the biggest pro of this Image enhancer is its automatic processing ability. It can be used by anyone to enhance, enlarge and improve their images because the minimum adjustment is required to do all these things.
How to Use AI Image Enhancer by AVCLabs?

You need to first install and launch AVCLabs AI Image Enhancer.
On the main Window of the AI Photo Enhancer, click on the Browser button to edit a photo.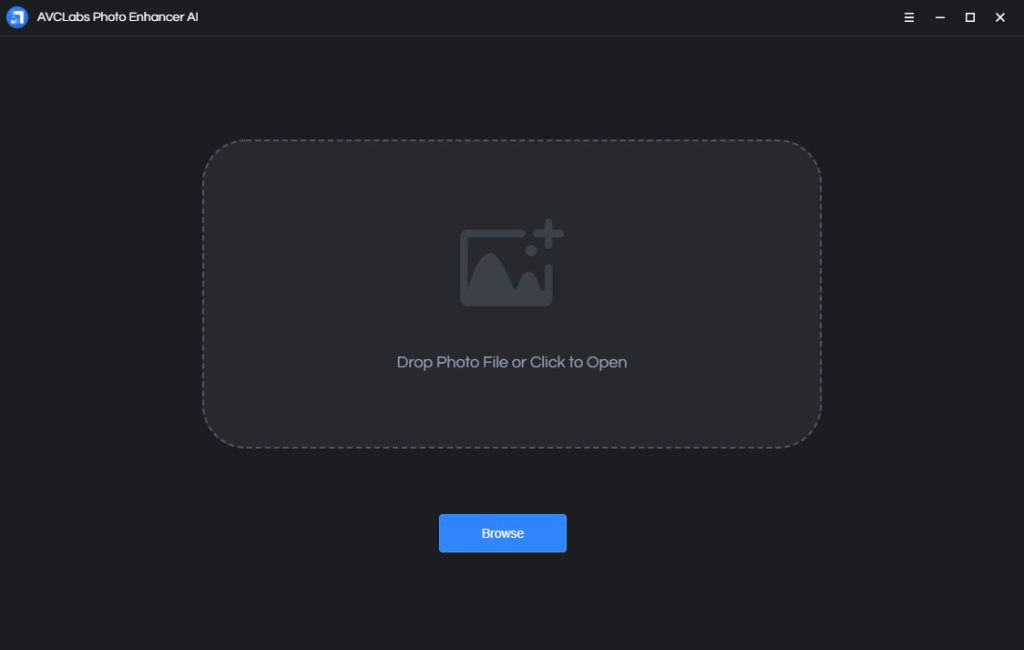 You can also drag-drop the photo into the program. Then choose an AI model of your choice from the upper-right panel of the application.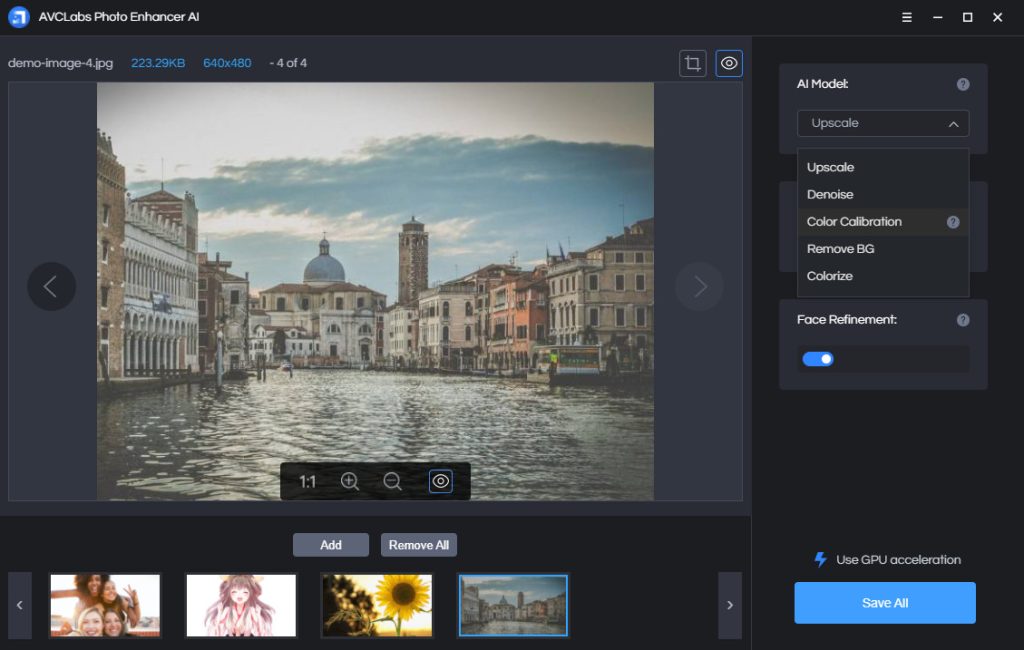 There are 5 models available i.e. colorize, upscale and remove background, etc. You can also crop and preview the photo before processing it. Click on the "Save All" Button to start processing.
AVCLAB'S Photo Enhancer Pricing Plans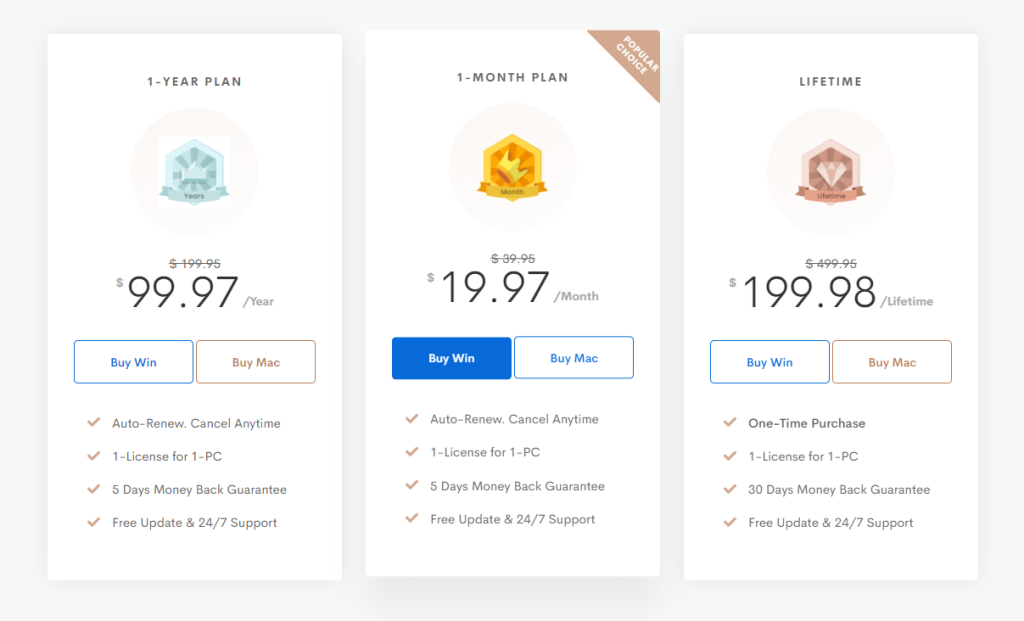 AI Photo Enhancer offers 3 economical pricing plans. The 1-Year Plan is available for $99.97 while the monthly plan can be bought for $19.97. You can also go for the $199.98 Lifetime plan.
See pricing plans here.
Final Verdict
In my humble opinion, AVCLabs AI Photo Enhancer is one of the finest tools of its kind. It comes with tons of premium and fancy features that deliver an impeccable result in the form of stunning high-quality images. Additionally, this AI integrated Image Enhancer tool does everything for the users on command of a single click. The pricing plans of this tool are also reasonably priced.
It's time to enhance and upscale your old photos so you can cherish your precious memories for a long time. Click here to visit AVCLabs AI Photo Enhancer.
At Trendstorys.com, we aim to provide honest reviews to our users to help them make the right decision.
Any queries related to the Photo Enhancer AI review or if you're already experienced with this video upscaling software, let me know your thoughts.